Cambridge Pavingstones with ArmorTec offers paving options for patios, pools, walkways, driveways, landscape walls and outdoor living solutions.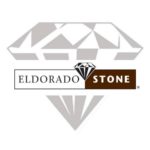 For over 50 years, Eldorado Stone has demonstrated an undeniable passion for creating authentic products that not only elevate quality and design, but also attainability. Believability is at the very core of their company philosophy. When you set your eyes on Eldorado Stone, it looks authentic, natural and most of all, beautiful.
Masonry Contractors on Long Island
Unique stonework can offer your home a more appealing and interesting style that allows you to feel that your home has a natural look to it. Add a stone walkway, have the front of your home redone, or bring in a new low stone wall around your porch with the assistance of our professional stone masons at Unified. Our team of talented masonry contractors can work with brick, stone, pavers, or faux products to bring you the appearance and the quality you want to enjoy on your home.
By inviting the strength of stone and masonry products to your home, you'll be able to have the style and the elegance you want. Choose some lighter colored stones to offset the dark doorway that you admire on your home, or add some beautiful slate to the outside porch of your home and have a look you are proud to show off every day. No matter the product or remodel you picture in your mind, our team can turn your vision into a reality and bring you the natural beauty of stone for your home.
Contact Us Today for New Masonry Construction & Installation
It's time for your home to look better than it has with the use of amazing masonry products can make this happen for you. Give our team at Unified a call and see what we have to offer. It will be our pleasure to bring the beauty of stonework to your home to add interest, strength, and curb appeal to
your home. Work with the best masonry contractors on Long Island, contact us today for a masonry installation estimate.