Top-Rated Long Island Roofing Contractor
Hiring an experienced and professional Long Island roofing contractor can mean the difference between a roof that lasts and one that doesn't stand the test of time. Finding a roofing company with decades of experience and thousands of happy customers on Long Island, NY, might seem impossible—until you learn about Unified!
Unified is a Long Island roofing company established in 1989. Our Long Island roofers have completed many of our over 350,000 home remodeling projects. We have a 99.6% customer satisfaction rating and maintain an A+ rating with the Better Business Bureau, placing us among the top-tier of Long Island roofing companies.
Unified provides roofing installation services including full roof replacements and roof overlays using the best roofing material on the market to all of Suffolk and Nassau counties. We even have three Long Island roofing showrooms in Baldwin, Huntington, and Patchogue, NY. Homeowners outside of Long Island can visit our New York roofing showrooms in Brooklyn and Scarsdale.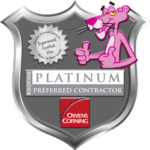 Platinum Preferred Owens Corning Roofing Contractor on Long Island
One of the most trusted roofing brands in the industry is Owens Corning. For years this roofing brand has been a powerful force in the industry thanks to its quality underlayment, roofing shingles, and patented engineering for their products. 
Owens Corning believes in building a sustainable future through innovative roofing, which is one of the reasons Unified has joined forces with this American roofing company. 
As a Platinum Preferred Owens Corning contractor in Long Island, Unified has the training and experience to install a roofing system on your home you can be proud of. 
Only 1% of all roofing contractors are able to achieve this status. Not only will your roof look better while being environmentally sustainable, but it will also last longer in Long Island's climate.
GAF Master Preferred Roofing Company on Long Island, NY
GAF has been a pioneer in the roofing industry for more than a century, so you can trust they know a thing or two about producing durable, innovative, and attractive roofing products. 
Every GAF product is manufactured to offer high-performance capabilities, whether you are looking for residential or commercial roofing supplies. Unified is a GAF Master preferred roofing contractor on Long Island, so if you choose us for your next project, you'll be working with a trusted GAF Master roofing installer.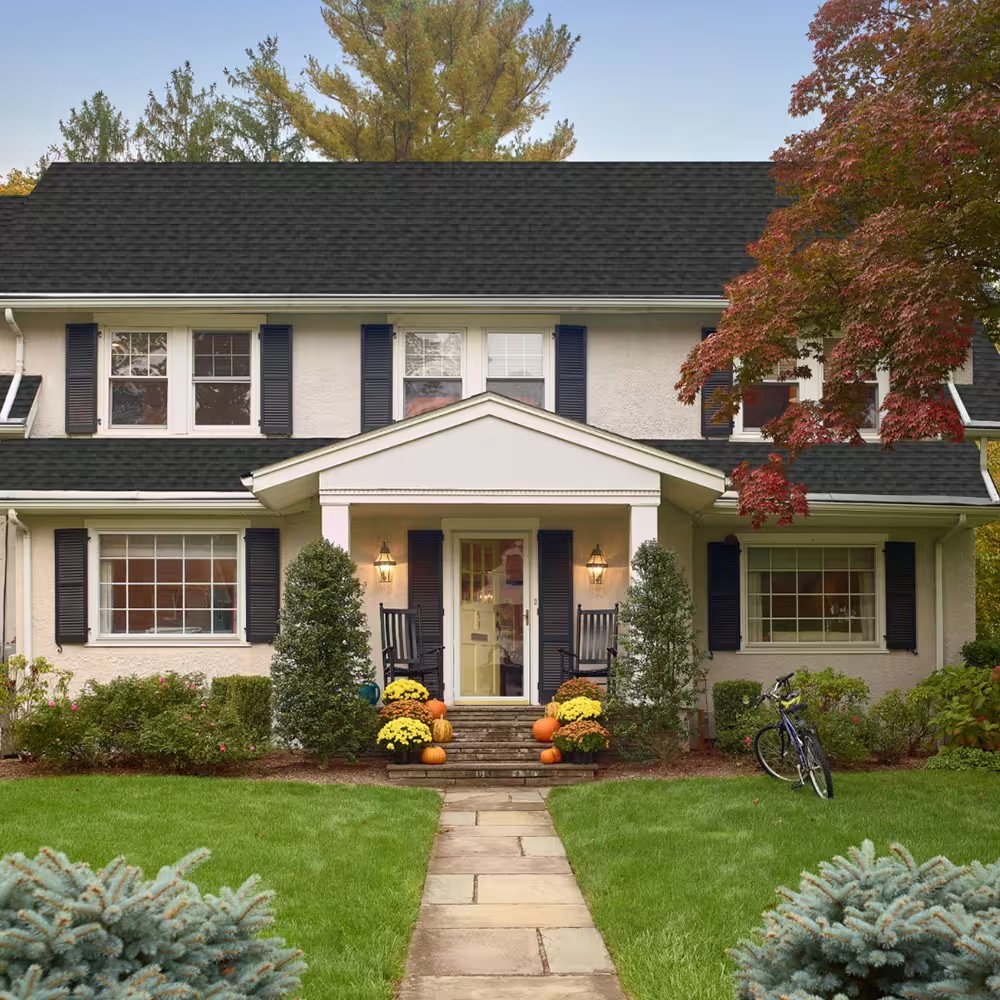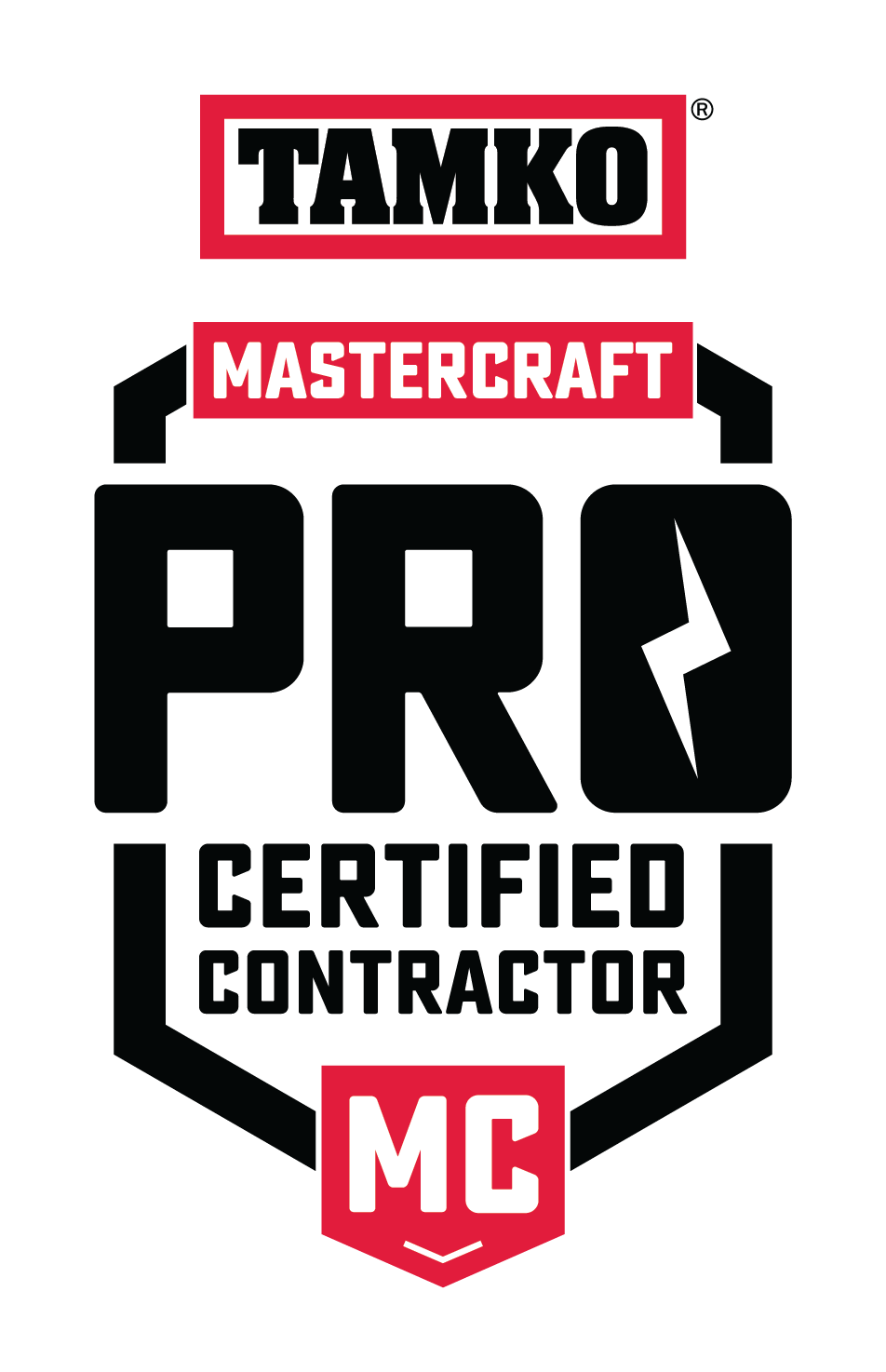 TAMKO Mastercraft Pro Certified Roofing Contractor on Long Island
For over seven decades, TAMKO has produced quality roofing products, making them a long-standing customer for many installers, including us at Unified. As a TAMKO Mastercraft Pro Certified Roofing Company in Long Island, Unified is able to offer you the best warranty in the industry. 
TAMKO produces premium quality products made to last because they are a company with three generations of family leadership and hardworking employees. With the most vivid color selection in the roofing industry, you can trust you'll find a shingle color you love when you work with us.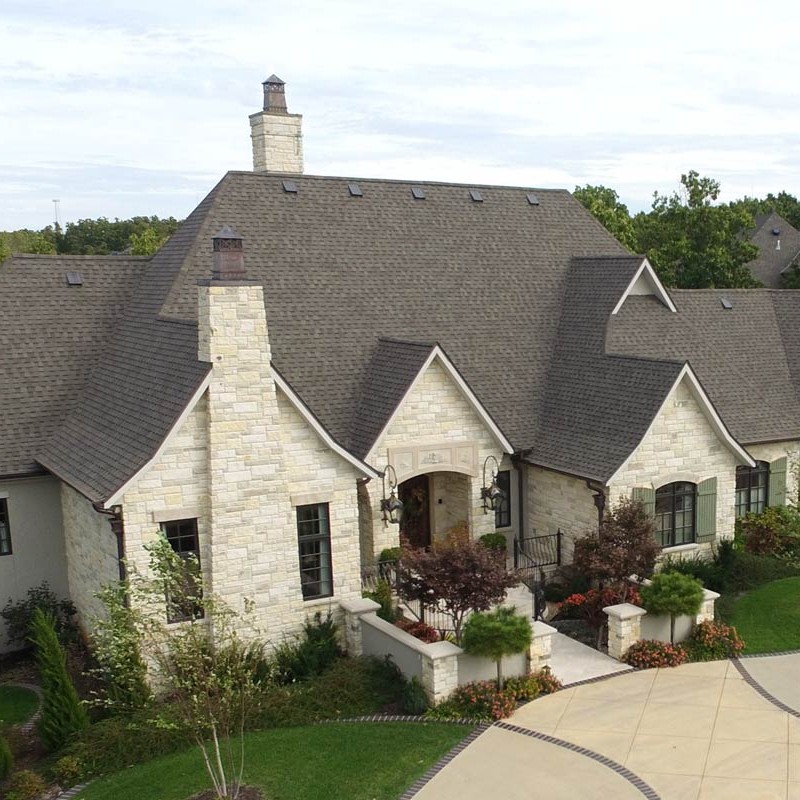 When To Replace The Roof On Your Long Island Home
Were you aware that your home's roof has a lifespan of between 15 to 20 years, depending on where you live on Long Island and the maintenance you complete? If your home's roofing has surpassed this age or is showing premature wear and tear, it might be time to consider replacing it.
To help you determine when it's time to replace your roof, we have listed some common signs that indicate roof replacement is on the horizon:
You're experiencing high cooling bills: Keeping a home cool during a Long Island summer requires constant energy. Unfortunately, this often results in high cooling bills. One of the best ways to reduce high cooling bills is to have a good roofing system that keeps your home warm in the winter and cool in the summer. At Unified, we'll install a roof that won't experience leaks and help you choose a roofing system that is best suited for your needs.
Moss, fungi, mold, and mildew are present: Fungi, moss, mold, and mildew can make you sick if left to grow on your home. If you're experiencing any of these harmful bacteria, your home is likely trapping moisture which can ruin your roof, or even worse, the structure of your home. A roofing expert at Unified can help you determine if your roof needs to be professionally replaced to eliminate the danger.
There are missing granules or shingles: Long Island's weather extremes can cause a lot of strain on your roof. Over time, your roof will lose shingles or granules as they begin lifting and flying off with the wind or driving rain. Often you can replace a missing shingle or two, but if you have lost many, it's likely time to replace your roof. We can help you determine the extent of the damage and if it is repairable or if you need to replace the roof.
Your roof is sagging: Most times, the biggest sign you need to replace your roof is if it's sagging. When sagging occurs, it's a sign that the boards under your roof have rotted away and your home is in danger of collapsing. A professional roofing expert will check the surface of your roof and the inside of it and look at it from a distance to give you a verdict on its condition.
Long Island Roof Installation & Replacement Experts
At Unified, we're a committed and proud local distributor of TAMKO, GAF, and Owens Corning roofing products on Long Island. Since our founding in the early 80s, our remodeling company has quickly become one of the best roofing installers in Long Island.
Our team uses state-of-the-art technological practices and methods alongside sustainable and durable roofing product innovation to ensure our clients are always satisfied. When you choose our reputable company to replace your roof on Long Island, you can breathe easy knowing you'll receive a finished result we can be proud of.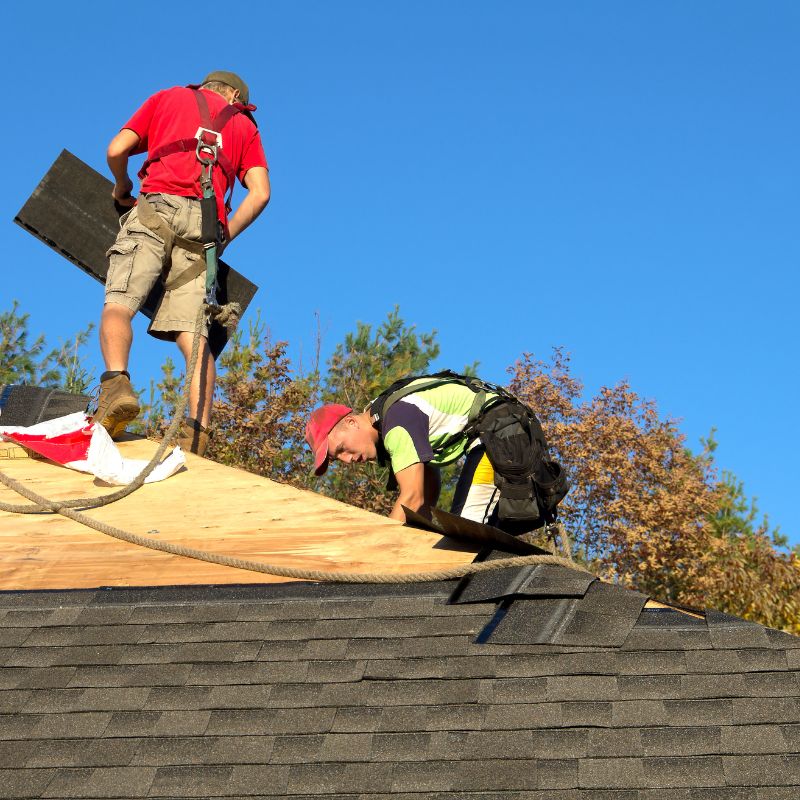 Why Hire A Professional Long Island Roofer To Install Your Roof?
If you're considering replacing your roof, it's understandable that you might have reservations. After all, a roof replacement is a big project that can cost a pretty penny depending on the size of your home and its location.
So to ease your mind, here are a few reasons why it's an excellent idea to hire a professional roofing contractor from Unified to replace the roof on your New York home.
Safety: If you want to ensure the safety of your home and yourself, it's essential to hire a professional roofing expert. A roofing expert will know what to do to ensure your home is not damaged and your safety isn't at risk.
Experience: When you hire an expert roofer on Long Island, you're guaranteed excellent workmanship, thanks to the experience the roofer brings to the table. Professionals are well-trained, educated, and have proven expertise and skills in roofing to get the replacement job done right the first time.
Includes A Warranty: Our roofing products and services come with the best warranty in the industry to give you peace of mind. With a warranty, any issue can be resolved readily and quickly if anything goes wrong with a roofing product.
Saves Time: If you plan on replacing your roof on your own, it will take you a fair amount of time and energy. On the other hand, if you hire a professional Long Island roofer, you can expect your roof replacement project to be completed quickly and you'll have more time to focus on other projects or relax.
Certified Roof Replacement in Long Island, New York As Easy As:
1

Schedule A FREE Roofing Estimate

Schedule a free consultation with one of our home roofing experts by calling 888-631-2131 or filling out our online form. Our representatives will provide their expert opinion and are ready to answer any questions you have about your roofing replacement or installation project.
2
Talk to a Long Island Roofing Professional
On the day of your consultation, a home roofing expert will guide you through your GAF, TAMKO, and Owens Corning options, colors, sizes, and designs for your project. Our experts will always provide you with a free quote for your roofing project. When you are ready, your designated expert will write a contract for you to sign, and your roofing installation or replacement project will begin.
3

Begin Your Project

Once your roofing replacement or installation contract is signed, we will send a technician to check all measurements and details of the roofing at your home. Once the details are confirmed, your roof shingles will be shipped. When your order arrives at our warehouse, we will contact you to schedule a date for your installation. On the date of your roofing installation, a professionally trained crew will complete your project.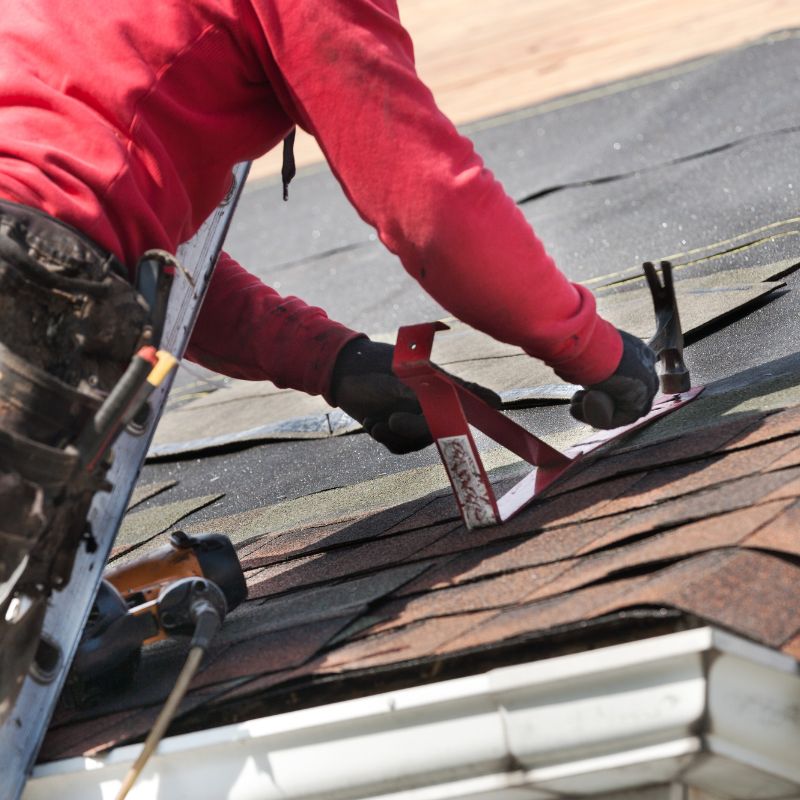 4

Enjoy Your Beautiful New Roof

Once your roofing replacement or installation project is complete, the crew will teach you how to maintain your new roof. After they take you through the steps, your home roofing project is complete, and you can enjoy the new beautiful look of your home for years to come. Feel free to contact us with any questions you may have.
5

Call For Any Repairs

If for any reason, you need a repair on any of the roofing shingles provided by Unified, our warranty is the best in the industry. Visit our warranty page for complete details and email [email protected] with details about your request to schedule a roofing repair or replacement appointment.
Complete Roofing Services for Long Island Homes
Unlike other roofing companies that make promises they can't keep, Unified offers an extensive range of services delivered effectively and efficiently seven days a week to homeowners on Long Island. 
Roofing Inspections
Roof Replacements
New Build Roofs
Asphalt Shingles
Ice & Water Barrier
Synthetic Underlayment
Ridge Vents
Leak Detection
Energy & Insulation Issues
Gutter Installation
Skylight Installation
Commercial, Condo & Coop Specialists
Our Recent Roofing Projects on Long Island
We at Unified have successfully finished thousands of roofing installation projects on Long Island. For over 30 years, our skilled roofers have provided homeowners in many communities with the pride and commitment they deserve. We never fail to deliver quality, and we do so consistently. Take a peek at the "before" and "after" pictures of some of our recent projects.
Long Island Roofing Installation Questions And Answers
Our Latest Roofing Blog Posts
Our team at Unified is firm in its conviction that homeowners have the right to learn as much as they can about the components of their homes. This is why we offer a wide range of roofing articles on our website, covering all necessary topics to help our users make informed decisions.
The roof of a house is more than just a protective cover against the elements—it's the crown that gives character to your home. The right ...
Our Long Island Showroom Locations and Service Areas
Visit A Long Island Roofing Showroom Near You!
Serving Nassau and Suffolk Counties
Outside of Long Island? We Have New York Area Showrooms!
Get In Touch To Make An Appointment
At Unified, we have 20 installation crews and 50 employees that work seven days a week to cater to our client's needs in Long Island and New York. Our qualified roofers help homeowners complete thousands of home remodeling and roofing installation projects annually, and our team has no plan to stop helping our clients achieve their dreams. 
We aim to continue creating and following through on a unique and supreme roofing experience for homeowners. Our Long Island roofers have earned client loyalty through dedication, commitment, and hard work. This loyalty has allowed us to grow as a team and we've opened multiple roofing showrooms in Patchogue, Huntington, and Baldwin to serve Long Island roofing clients, plus Brooklyn and Scarsdale locations serving to serve New York roofing customers.
So are you ready to replace or install roofing? If so, give our team a call at 888-631-2131, or contact us below, so that we can provide a free estimate.