Choose the Best Vinyl Fence Installer in New York
Don't settle for less than the top vinyl fence contractor in New York.
Your home deserves the best, and for vinyl fence installation, Unified is the name you can trust. We have been in business since 1989 and are dedicated to a satisfied customer with every project we undertake. We aim for excellence in all our work.
When you choose Unified as your vinyl fence company, you can expect excellence from start to finish. A vinyl fence expert will meet with you to create a customized design that matches your unique preferences and requirements. Our team of professional vinyl fence installers have the skills and experience to deliver flawless results.
Projects Completed In New York
Customer Satisfaction Rating
Vinyl Fences Installed by Unified Home Remodeling
Trust Unified for quality fencing. Our steel-reinforced vinyl fences do not sag, bend, or warp.
Made of virgin vinyl with a strong molecular bond, they are durable and attractive with solid color throughout so nicks and scratches are less visible. 
See our brochure for complete style and color options available for your new fence!
A Vinyl Fence Installer With a Commitment to Customer Satisfaction
What sets us apart from the competition is our unwavering dedication to customer satisfaction.
We don't just meet expectations; we exceed them.
Our exceptional 99.6% customer satisfaction rating and A+ BBB rating are a testament to the quality of our work. 
See client reviews from some of our over 350,000 New York home improvement projects in 34 years!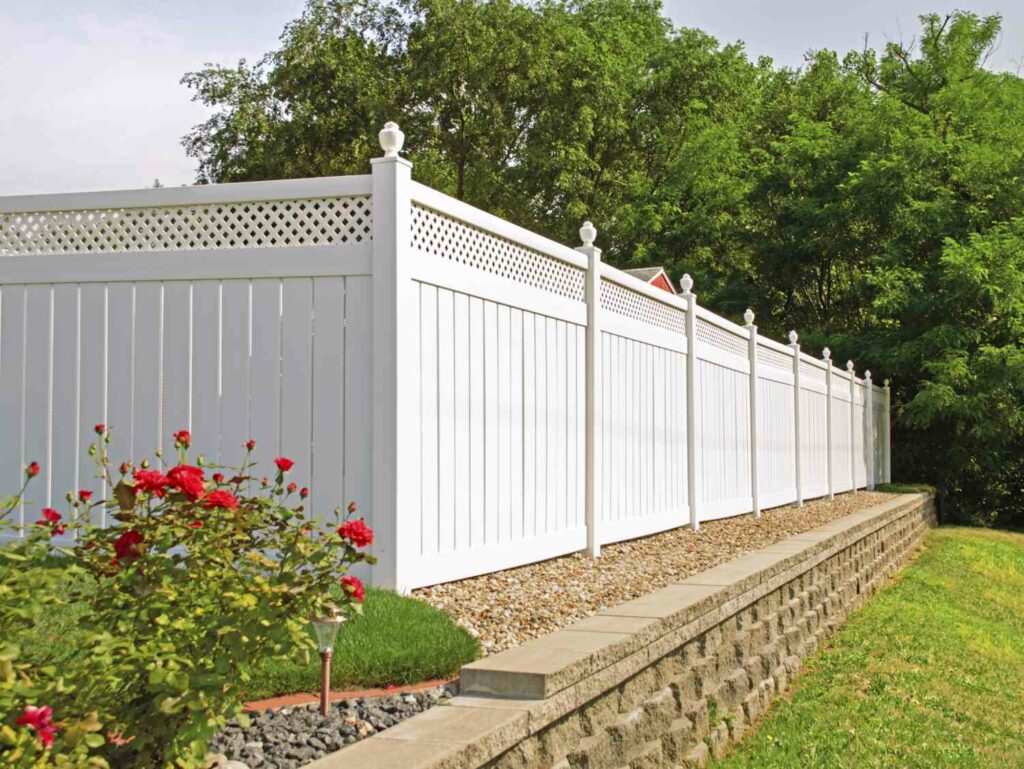 A Fence Company With Competitive Pricing and Financing Options
Looking for affordable fencing companies near you? Choose Unified!
Our durable and weatherproof vinyl fences not only come at affordable prices but also add value to your Long Island property.
Plus, our flexible financing options ensure your dream fence becomes a reality without straining your budget.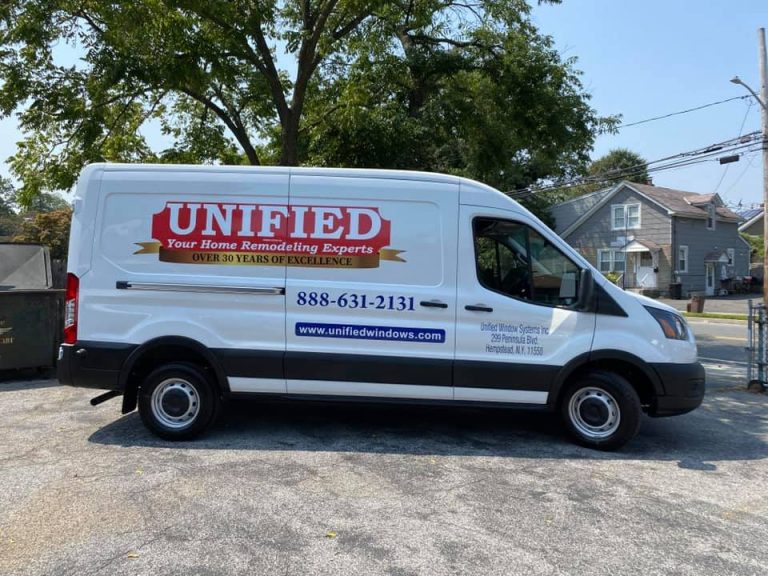 We have a vinyl fence installer near you!
Call a New York Vinyl Fence Contractor Near You
Looking for a vinyl fence installation near you?
Look no further than Unified.
Our fence installation team serves an extensive network of locations in New York. 
Why Install Fencing On Your Property?
Consider the benefits of fencing:
Safety: Keeps kids and pets safe.
Improved security:

Fencing deters intruders and enhances home security.

Enhanced curb appeal:

Make your home more attractive.

Increased property value:

Boosts your property's value and visual appeal.

Privacy:

Fencing offers a level of privacy for your property.

Noise reduction:

C

ertain types of fencing can shield your property from outside noise.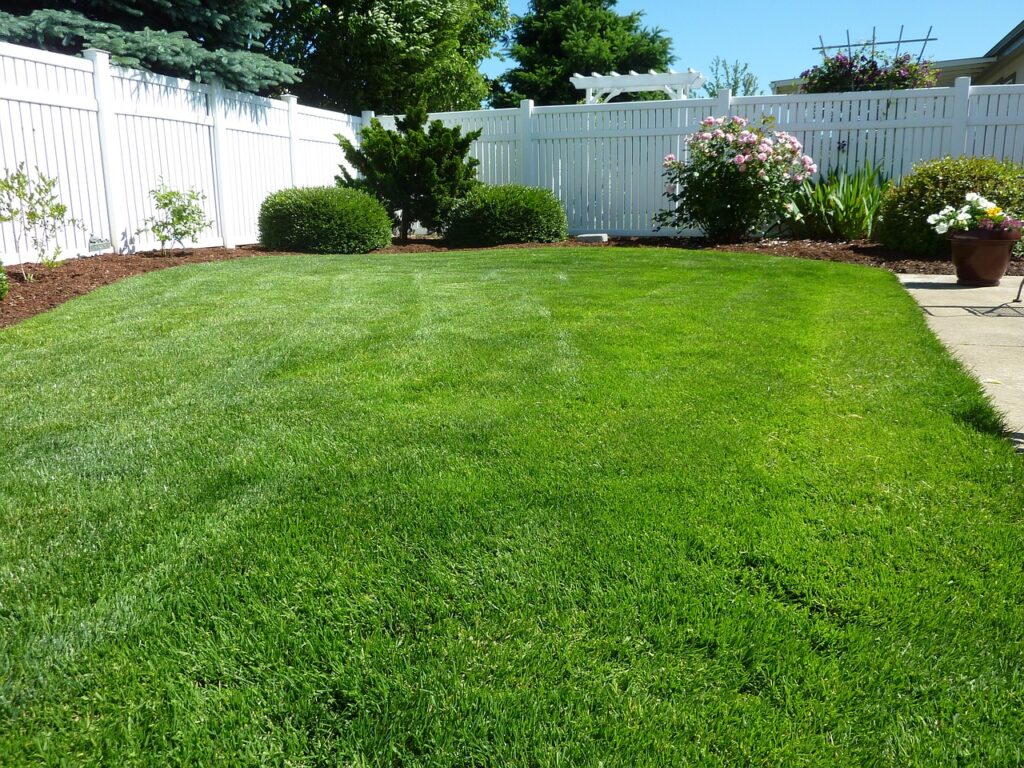 Contact Us Today for a Free Vinyl Fence Consultation
Get in touch with a qualified vinyl fence contractor near you and receive a free consultation with absolutely no obligation.
Unified proudly provides vinyl fencing installation services to the communities of Long Island, Brooklyn, Queens, Staten Island, Bronx, Putnam, and Westchester counties.
Why Install a Vinyl/PVC Fence?
Benefits of PVC and Vinyl Fencing
Vinyl fencing and PVC fencing are the same product. Choose Unified for your fence installation and enjoy the benefits of vinyl/PVC fencing.
Vinyl fencing requires less maintenance than wood fencing.
Vinyl fencing is more durable and resistant to weather and pests.
Vinyl fencing does not rot, warp, or splinter like wood fencing.
Vinyl fencing does not need to be painted or stained, saving time and money on maintenance.
Vinyl fencing is eco-friendly as it does not require trees to be cut down for production and takes very little energy and resources to produce.
PVC and vinyl are cost-effective solutions.
Vinyl Fence Installation is as easy as:
1

Schedule A FREE Vinyl Fence Estimate

Schedule a free consultation with one of our fence experts by calling 888-631-2131 or filling out our online form. Our representatives will provide their expert opinion and are ready to answer any questions you have about your fence replacement or installation project.
2

Talk With Our Fence Expert

On the day of your consultation, a home fence expert will guide you through your project's options, colors, sizes, and designs. Our experts will always provide you with a free quote for your fencing project. When you are ready, your designated expert will write a contract for you to sign, and your fence installation or replacement project will begin.
3

Begin Your Project

Once your fence replacement or installation contract is signed, we will send a technician to check all measurements and details of the fencing at your home. Once the details have been confirmed, your fence materials will ship. When your order arrives at our warehouse, we will contact you to schedule a date for your installation. On the date of your fence installation, a professionally trained crew will complete your project.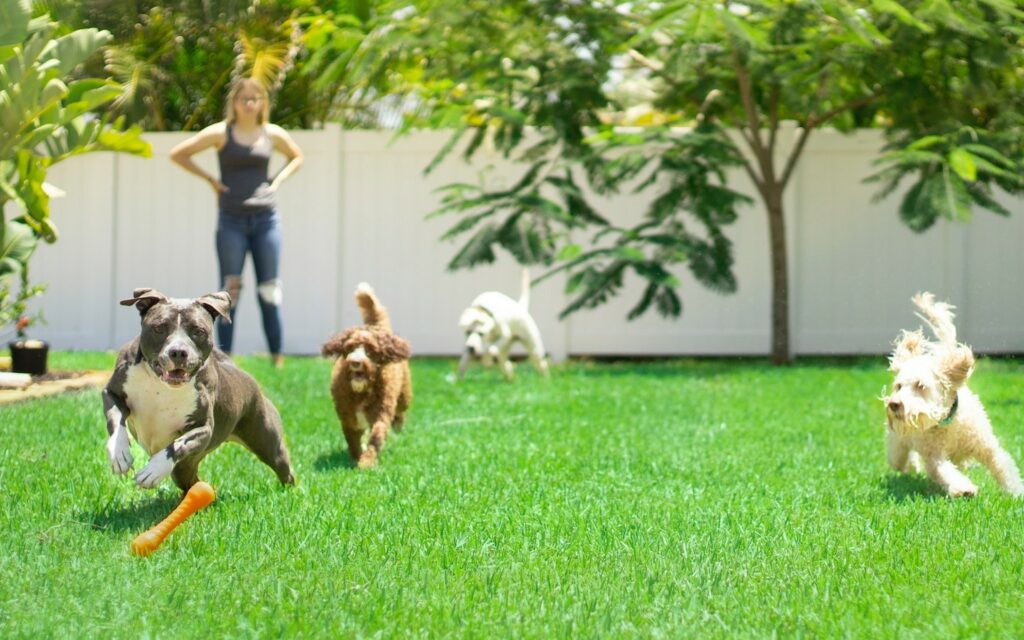 4

Enjoy Your New Stylish Fencing

Once your fence replacement or installation project is complete, the crew will review how to maintain and use your new fence. After they take you through the steps, your home fence project is complete, and you can enjoy the beauty and functionality of your new vinyl fencing for years to come. Contact us with questions you may have.
5

Call For Any Repairs

If, for any reason, you need a repair on any of the fences provided by Unified, our warranty is the best in the industry. Visit our warranty page for complete details and email [email protected] with more information about your request to schedule a fence repair or replacement appointment.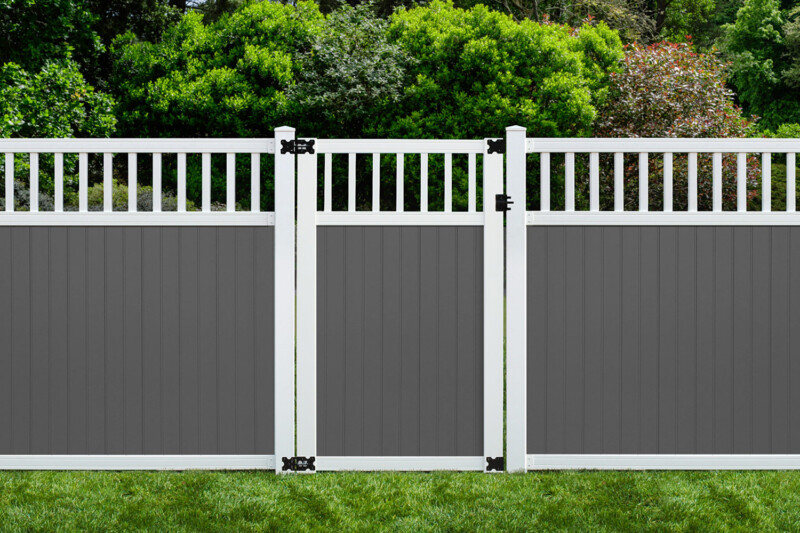 Complete Fence Installer for New York Homes and Businesses
Unified is a full-service vinyl fence installation company, providing all the hardware, caps, and gates for a functional and attractive fence. Trust our team for your next commercial or residential fencing project.
Vinyl Fence Installation Q&A
Our fencing is made from virgin (not recycled) vinyl, a type of PVC (polyvinyl chloride) plastic, reinforced with steel. Our fence has exceptional strength, durability, and the ability to withstand weather extremes. The terms "Vinyl" and "PVC" are used interchangeably.
Vinyl is an easy-care alternative that never needs sanding, staining, or painting. It's easy to clean when needed.
A professionally installed vinyl fence can last for decades, often over 30 years!
Recent Blog Articles About Vinyl Fence
Explore our recent vinyl fencing blogs to discover the benefits and suitability of vinyl fencing for your home or business. Gain insights and expert advice from our articles to make a well-informed and educated decision about your fencing project.

When it comes to enhancing the aesthetics, security, and privacy of your Long Island home, choosing the right type of fence is crucial. Vinyl fences …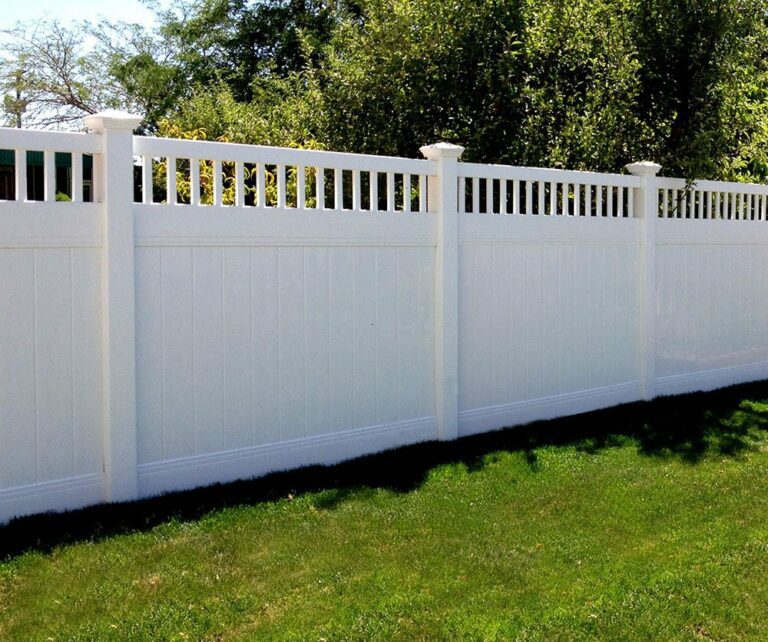 When it comes to enhancing the curb appeal of your Long Island home, a vinyl fence is an excellent addition. Vinyl fences are not only …
The weather is finally starting to warm up on Long Island. As summertime returns, families across New York are readying their homes for outdoor barbecues …
Our New York Vinyl Fence Showroom Locations and Service Area
Visit one of our showrooms to view our selection of vinyl fences, or contact us for a free estimate. Get started on your new fence installation journey today by calling 888-631-2131.
Contact Unified today for a complimentary consultation with our vinyl fencing experts, and let us help you pick the ideal vinyl or PVC fence. We'll assess your property and discuss your budget to find the perfect fence for your commercial or residential needs.