Our professional Portico building crew will create a beautiful new entrance for your home based on the design, materials, and styles you want.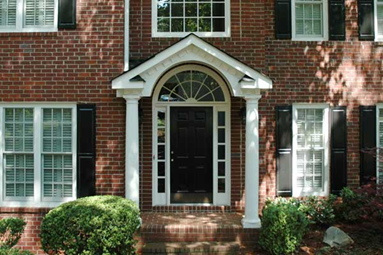 The most popular portico design for New York homeowners is a gabled roofline. If the house is fitted with a gabled roof, a portico using the same design style will fit the aesthetic beautifully. Gabled porticos are either shallow or pitched depending upon the available space above the front door. Talk to our experts on the different columns, soffits, facias, and other materials used in the portico installation to customize the look to your personal style.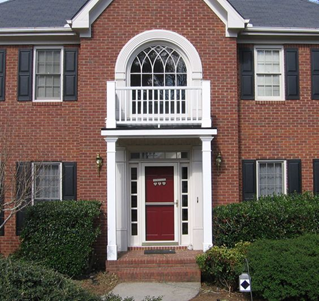 Upper rail porticos are flat across and able to support a balcony. If the second-story window behind the balcony is decorative rather than a working window, then the balcony will be just for show. However, some houses have French doors on the second story so the roof can be used as a balcony to relax and enjoy the view.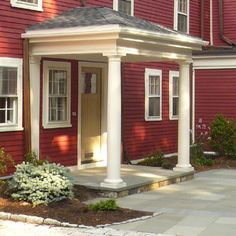 The roof of a hipped portico typically slopes down gently on all sides. If the roof of your house is a hipped style, then you will probably want the same shape and style are your existing roof.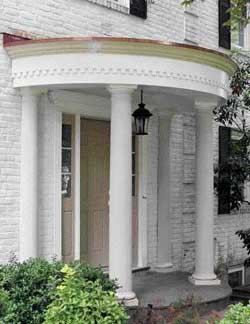 A round top portico stretches flat across your doorway but is shaped like a semicircle rather than a rectangle. It is typically accompanied by a rounded stoop and can give the house a real modern design.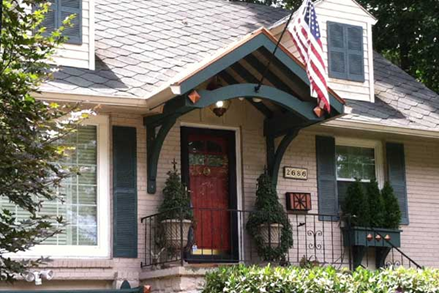 A bracket portico is held in place with side brackets rather than columns. If you are tight on space, this might be the right choice since it takes up less room than a columned portico.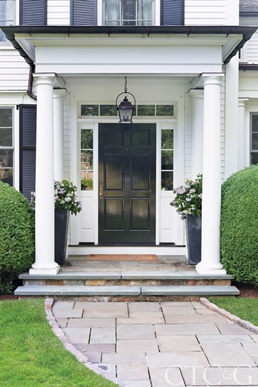 A flat top portico is less formal and more conservative with space.  This style works well over a narrow set of front steps or when other features on the front of the home require a smaller portico.
When you want your home to stand out, the entrance is the place to start. A portico is a porch or overhang with a roof supported by columns leading to the entrance of a house. A small investment in your home that can dramatically update its' look and curb appeal.
Porticos are designed to complement your architecture and create a dramatic entryway. A perfect solution to protect you from rain, sun, snow and sleet upon entering the house.
A well-designed portico looks great from the curb and makes a perfect first impression. Yet a portico can be surprisingly affordable. Let Unified show you how affordable and impressive a new portico can be.
Call today 516-481-3000 for a free in-home consultation or visit our showroom for our portico displays.