When it comes to doors for your home most people immediately think of their front doors. While entry doors are important to keep outside elements and unwanted guests away from your home, interior doors are also important to the overall style and aesthetic of your home. Interior doors provide privacy for those inside the rooms, they lessen sound transmissions to keep your room quiet and help control interior temperatures by regulating the transfer of heat.
There are many styles and types of interior doors available, so it's important you consider your options whether you're remodeling your home or buying a new home. Even with all of the available options, selecting an interior door for your home doesn't have to be difficult, keep reading to hear our tips on choosing the right interior doors for your home.
Interior Door Styles
Panel Doors
Panel doors are the most common type of interior door used in homes. This style door has a frame and then panels are built into them horizontally or vertically. They are made from either solid wood or composite materials and are constructed of stiles and rails that create the panel design. They come in a variety of styles of panels, and can also have glass inserts. Panel doors can also be stained or painted to match your home.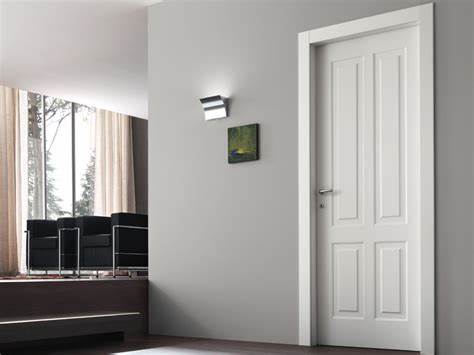 Sliding Doors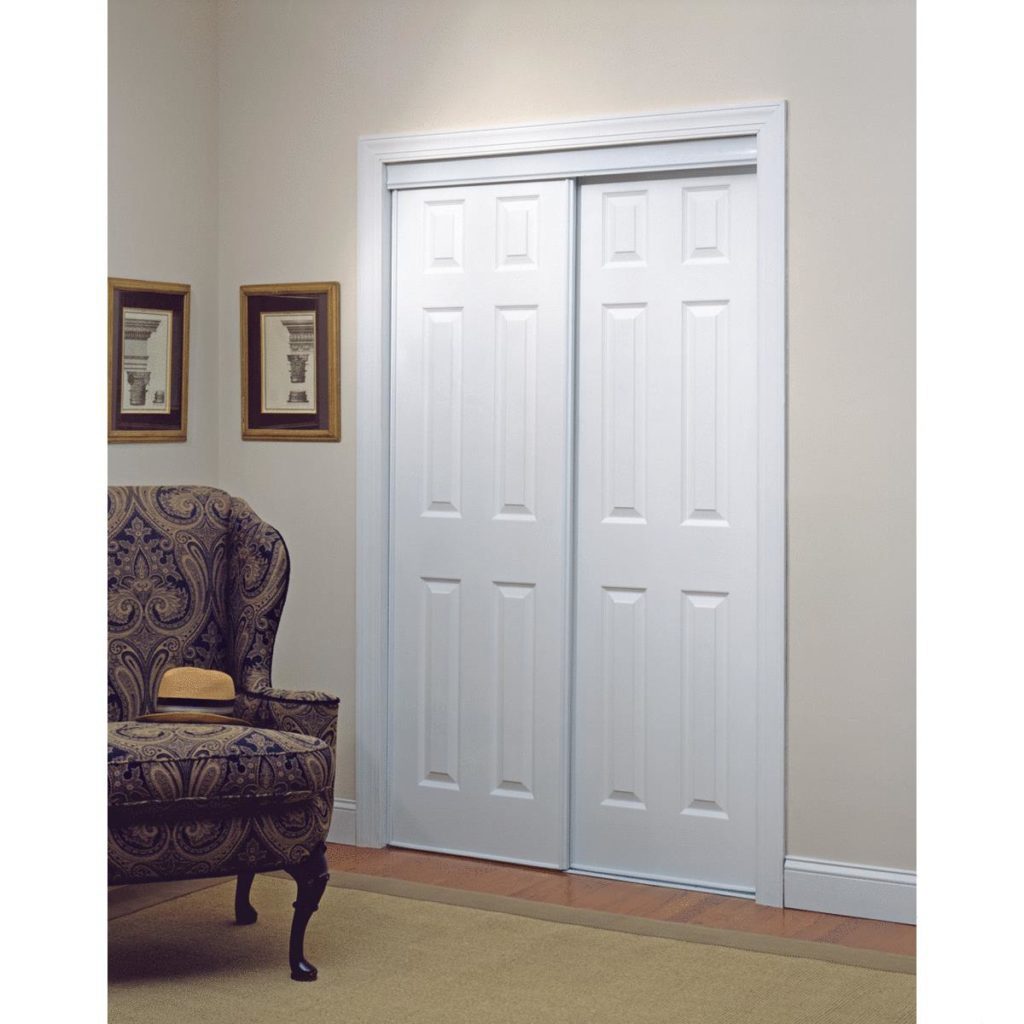 Sliding doors are simply doors that slide open rather than swing open like a traditional door. These doors have two or more segments that slide past each other. They are commonly used for closets or in spaces that cannot accommodate a swinging door.
Bypass Doors
A bypass door works similar to a sliding door, however, the difference is this type of door slides on a track along the upper portion of the door. When it is slid over, the doors overlap, minimizing the amount of opening or the need for a swinging door.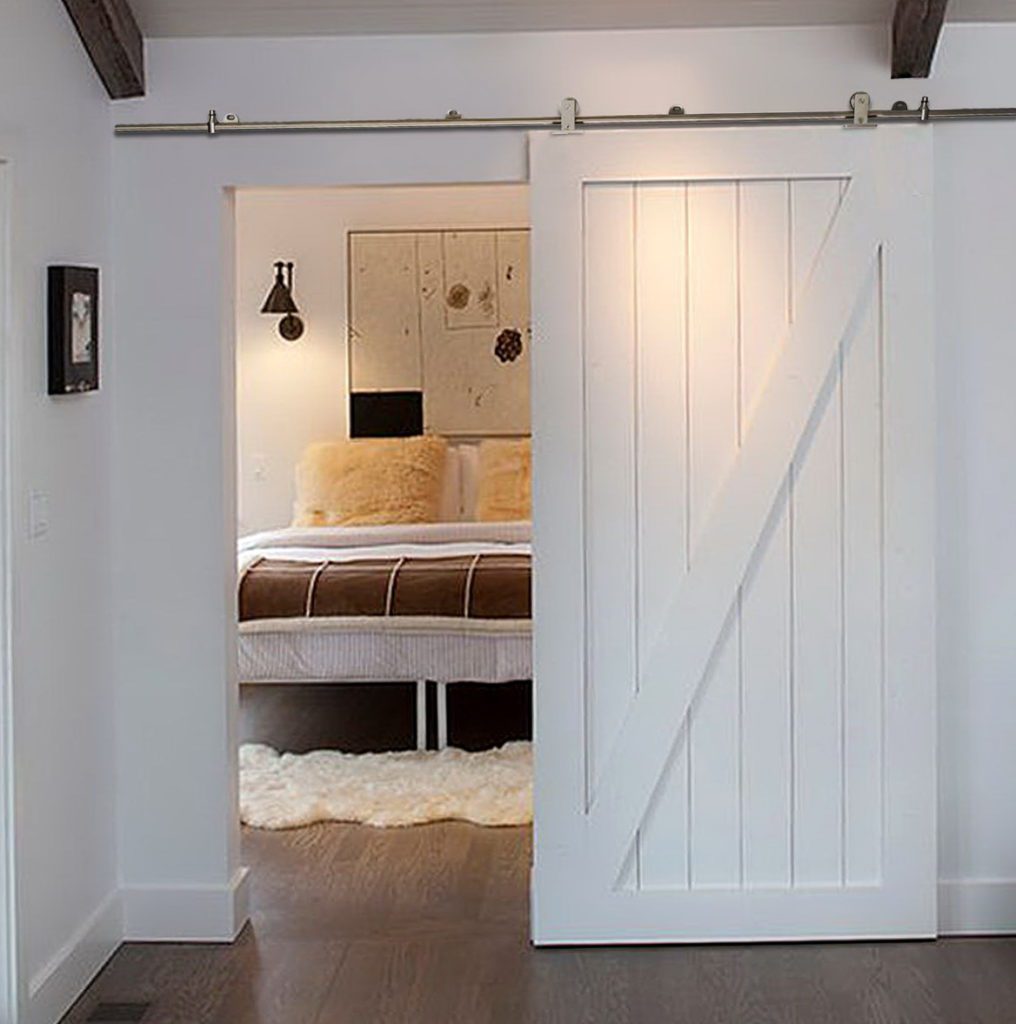 Pocket Doors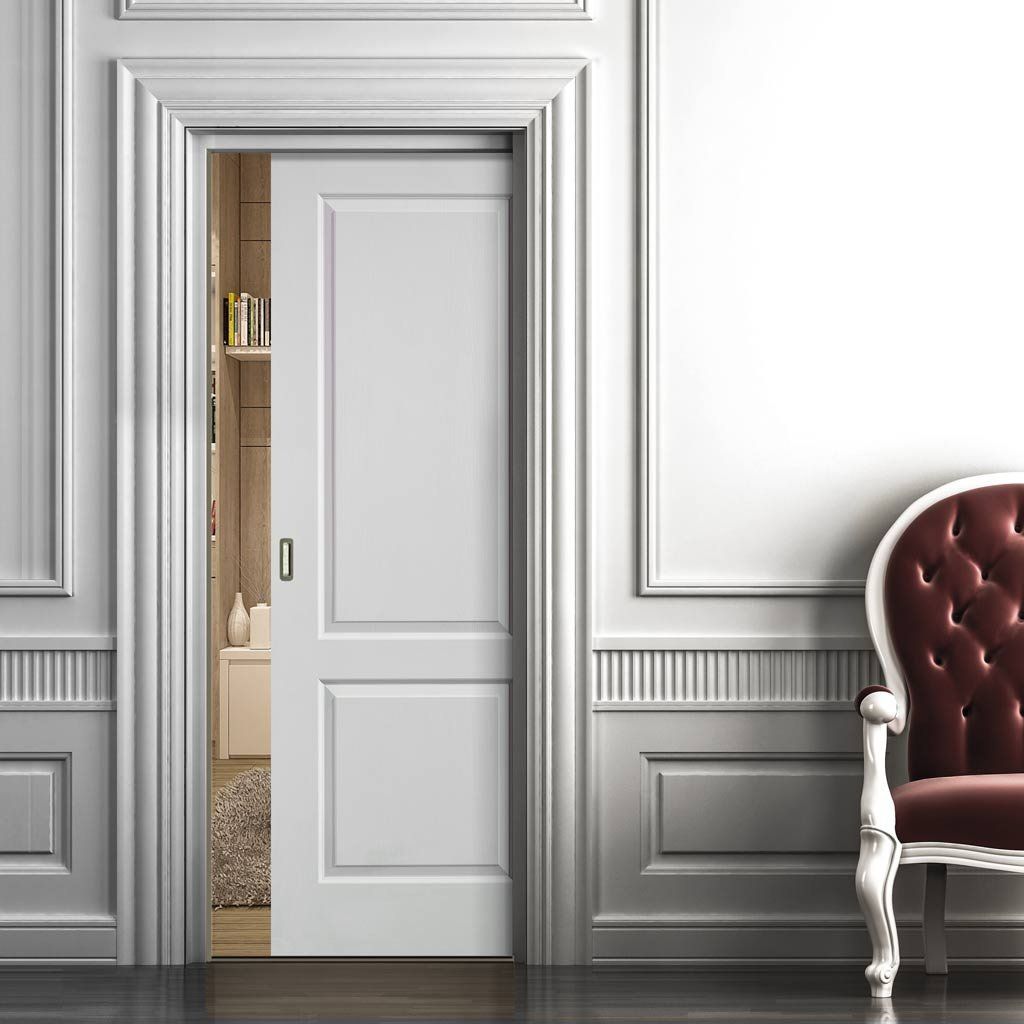 Pocket doors also slide, however, the difference is that they disappear into a wall making them ideal for small spaces where a swinging door is not possible. These doors can have solid panels or glass inserts.
Bi-Fold Doors
Bi-Fold doors are used to cover a room opening where a door's swing would be too wide. These doors are hinged and they slide on a track. Bi-Fold doors are most commonly used for closets or pantries.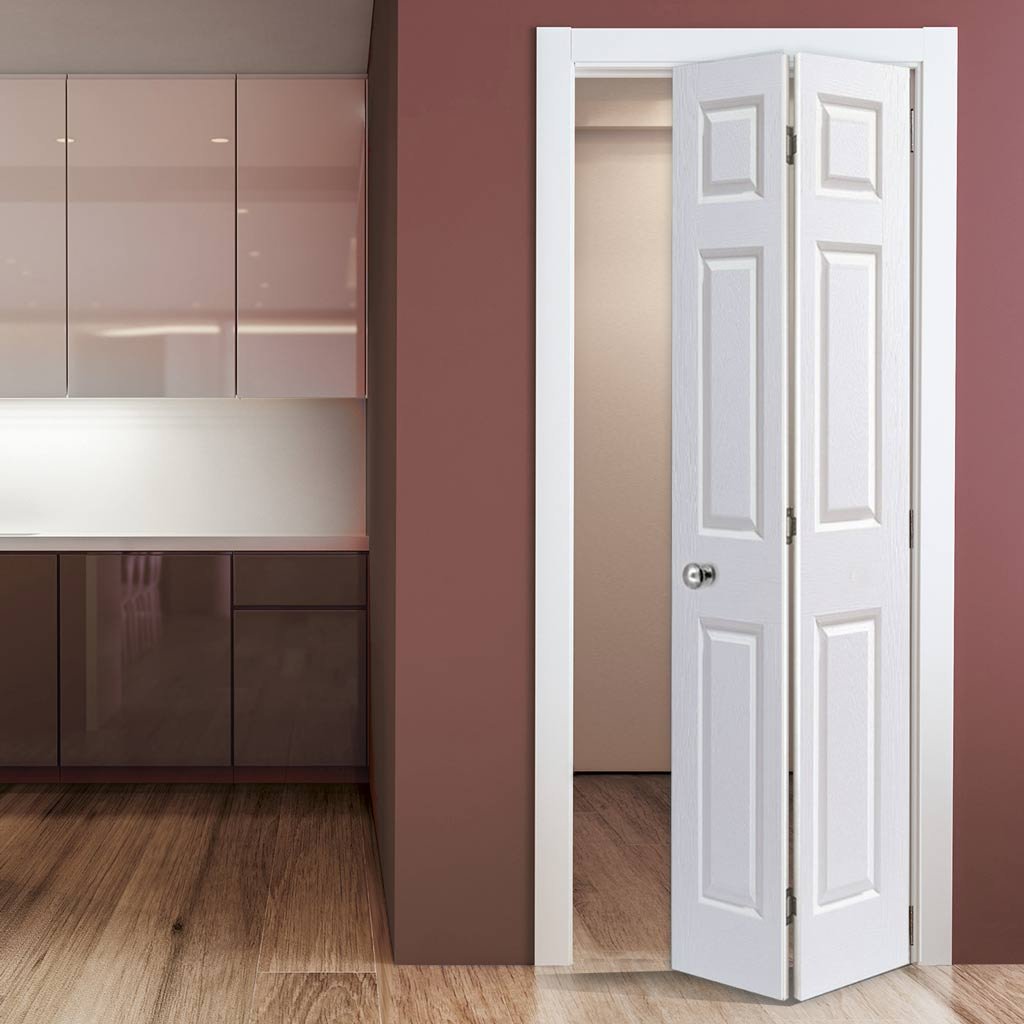 Flush Doors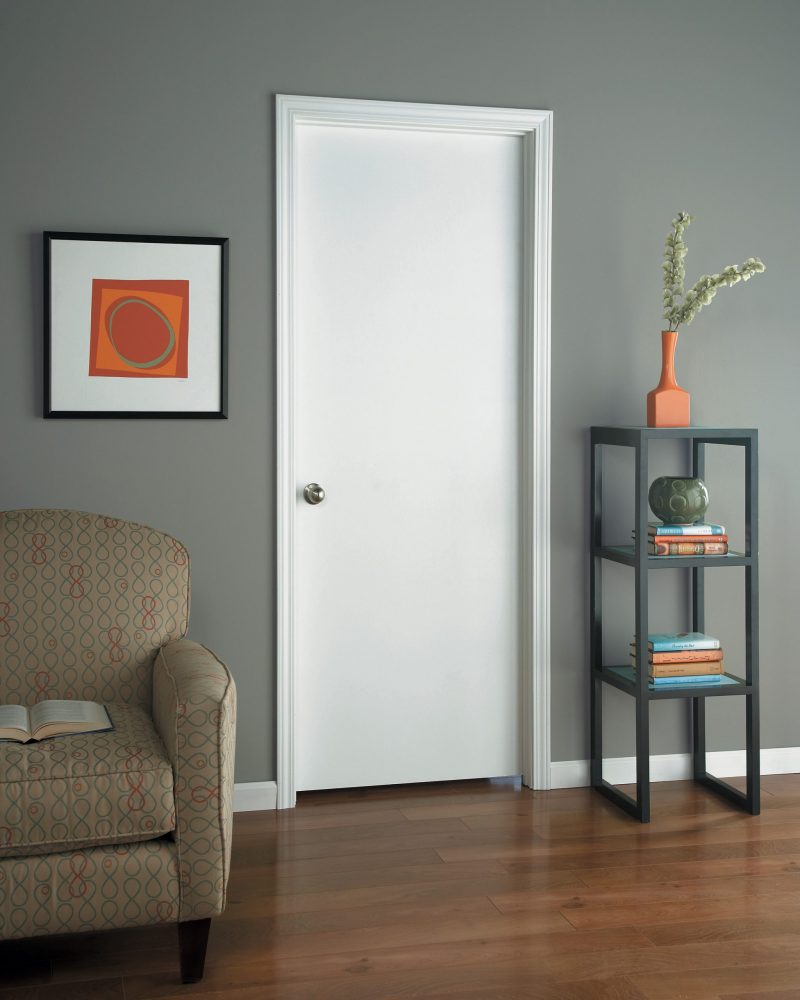 A flush door is a simple, flat surface door that does not have any detailing or raised areas. They look like a piece of wood and are available as both a solid or hollow core door. Flush doors are lightweight and easy to hang and use. Homeowners can finish them with stains or even paint to match the interior design of their home.
French Doors
French doors have a wood or metal frame around one or more panels of glass. These panels can be either transparent or opaque. French doors are usually intended to be used for aesthetic purposes, not privacy due to the glass panels. This style of door is often comprised of two doors that open in the center creating a large opening for the entryway.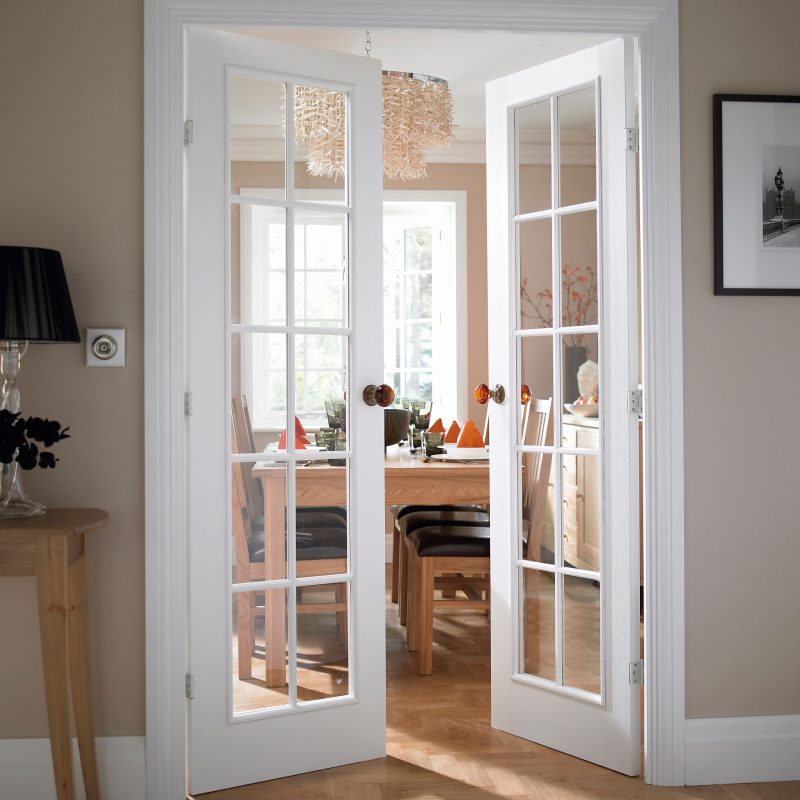 Barn Doors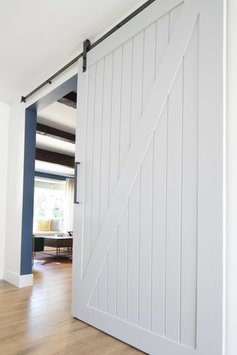 Barn doors are styled to like belong on a barn. They are made with slats or pieces of wood linked together and create a rustic look in your home. These doors typically slide to one side to open.
Choosing an Interior Door Style
This is the first step in selecting interior doors for your home. The style you choose will influence the feel and style of the interior of your home. Here are some things to consider when choosing an interior door style:
What room is it for?
What size room is the door for?
What style is your home?
How tall are the ceilings in the room?
What material is the flooring?
Choosing Which Way the Door is Going to Swing
The direction your door will swing will determine where the hinges will be. Consider whether you want the door to swing into the room or out into the next room. Typically doors swing into the room for bedrooms or living rooms, whereas rooms like kitchens doors typically swing out into the next room. When deciding this consider how you would typically walk into that particular room and what feels most natural and comfortable to you.
Door Slabs Vs. Pre-hung Systems
Doors can be purchased as slabs or pre-hung. A door slab is just the door itself and may be all you need if you plan to use an existing door frame. A pre-hung system includes all the parts you will need: the door, the frame, and the hinges.
Choosing the Perfect Door Color
Another thing to consider when selecting an interior door is the color you want it to be. You can choose a natural color so as to not draw any attention to the door, or if you want to make a statement you can choose a bold color.
Visit Our Showroom Today
If you are considering updating the interior doors of your home stop by one of the five Unified showrooms or call us today at (888) 631-2131 to schedule a FREE estimate for interior doors for your home today.