Remodeling your home can be exciting as it provides the opportunity to customize and make changes that reflect your style, give you more space, or simply refresh an area. However, if you don't plan ahead properly and take all aspects into account then there is a chance that something could go wrong which will result in unnecessary added stress. To help set yourself up for success it's important to understand what you'll need before starting the actual work. In this blog post, we'll take a look at some key items that should be taken into consideration when planning out any type of home renovation project.
Know Your Budget
Before starting any kind of home renovation project, have a realistic budget in mind. Estimating the cost of your project can help you to avoid costly surprises down the road. This should include both material and labor costs, as well as any unexpected fees or expenses that may come up throughout the process. Additionally, be sure to add 10-20% to your budget for any additional costs that may come up. This will help you stay on track and make sure the project is completed according to plan. You should also research different financing options to ensure that you have a way to cover any added expenses if needed.
Select a Contractor
Researching potential contractors is one of the most important steps in this process and will help ensure that you get quality workmanship and satisfactory results. Look for companies with strong reputations such as those at ernstbrothers who have decades of experience working on all types of projects. Make sure to read reviews, compare prices, and ask around for first-hand feedback from people who have used the service before. This will help you find the best contractor that meets all your needs and requirements.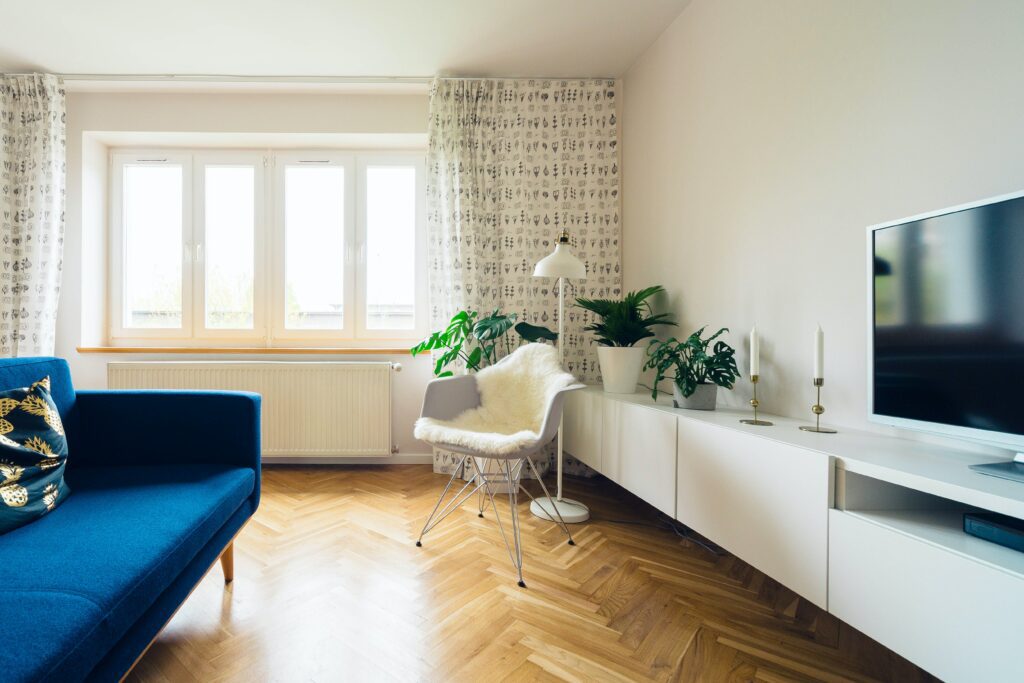 Make a Plan
Creating a detailed plan is essential for making sure the project runs smoothly and on time. Make sure to include a timeline with specific deadlines for each task as well as other important dates that need to be taken into consideration such as when the materials will arrive and how long they will take to install. Additionally, make sure to create an organized list of tasks that need to be completed, the materials that are required, and any other pertinent information.
Prepare Your Home
Prepare the space before any home renovation project by removing furniture, carpets, window coverings, and other items. This will make it easier for the contractor as they won't have to work around them and can take measurements accurately. Additionally, it's also wise to hire a storage facility to store any fragile or valuable items that you don't want in the way. Taking these steps will ensure that the project runs smoothly and that no damage is done to your belongings during the process.
Secure Necessary Supplies
Before the project can start, make sure to purchase and secure all necessary supplies. This includes choosing the type of paint and color, any tools required such as drills or saws, tiling for floors or walls, hardware such as nails or screws, and any other items that you might need. Research deals on these materials so that you can find the most cost-effective option. Additionally, make sure to factor in any additional costs such as delivery charges or taxes when making your budget.
Document Everything
Documenting the entire process is important for a successful home renovation project. Take pictures before and after each stage of construction to document progress and keep track of changes. This will help you determine what areas need more attention as well as compare how the space looked at the beginning of the project with its final results. Additionally, make sure to create a written record of all conversations with the contractor and any agreements that are made. This is essential for resolving any conflicts that may arise in case of a dispute. Along similar lines, be sure to read through all contracts thoroughly before signing them as this will help protect you legally should something go wrong during the renovation process.
Remodeling your home shouldn't be a stressful experience. By planning ahead and taking into consideration the tips outlined in this blog post, you can set yourself up for success and ensure that your project runs smoothly. From budgeting to selecting a contractor and securing supplies, make sure to cover all bases before starting any kind of home renovation project. Doing so will help you save time and money while creating a space that you love.