Your home's curb appeal is the most important aspect when it comes to determining its value. Long Island is made up of many architectural single-family home styles – from ranch-style homes in Huntington to Colonials across the North Shore or cottages in Greenport – and each of those unique styles influences the aesthetic of your home.
Each of these four home improvement trends of 2023 offers a different approach to the exterior of your home, all of which can be completed with the help of an experienced home remodeler. Visit www.unifiedhomeremodeling.com or call 888-631-2131 to schedule a free consultation and estimate.
1. Emphasizing Earth Tones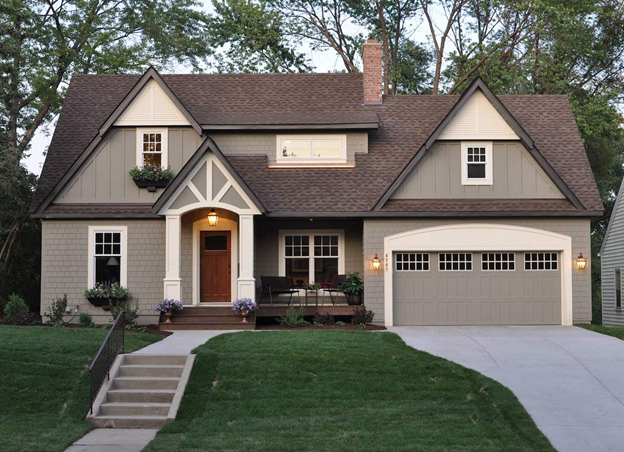 Well-designed outdoor spaces are in high demand. Doors are integral to ensuring the interior of your home flows right into the exterior. That is likely to continue in 2023, and doors are a huge part of that. They also provide security and insulation for your home, which means you always want to choose a quality door.
In 2023, we anticipate seeing a mixture of different textures, including siding, wood, and stone. Fiberglass doors are made of reinforced composite materials that are made to imitate a wooden door look. You can choose from various stains and wood grains that complement your home's exterior and bring some of your home's interior style outward. Fiberglass doors can include embedded glass – clear, obscure, or designer glass – to invite more natural light into your home.
2. Emphasizing the View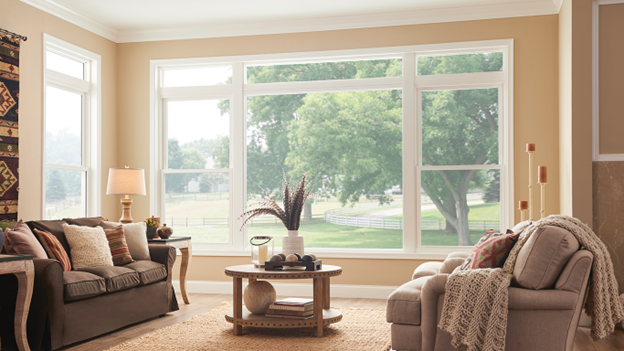 Building on that, the right windows can also blur the lines between indoors and out. Picture windows with minimal grid patterns provide an unobstructed view that is not broken up by any lines. They let in a great deal of sunlight while connecting your indoor space with the great outdoors. The downside, though, is that they cannot be opened. Sliding windows are a beautiful alternative that tends to allow for wider installations which provide you with a wider view.
Unified has been replacing and repairing windows for more than 30 years, and windows remain our top-selling products with a lifetime warranty on labor and materials. All of our windows are custom-made to fit the unique opening in your home. We are a preferred window contractor for all our manufacturers, including brands like Andersen, Pella, and Ideal.
3. Increasing Popularity of Outdoor Rooms
COVID ushered in an era of outdoor living with backyard fireplaces, barbecues, kitchens, and seating areas – and we don't expect that to end in 2023. Long Island homeowners will continue to expand their walkways and decks, making them larger and wider.
Unique stonework can offer your home a more appealing and interesting style that allows you to feel that your home has a natural look to it. Add a stone walkway, have the front of your home redone, or bring in a new low stone wall around your porch with the assistance of our professional stone masons at Unified. Our team of talented masonry contractors can work with brick, stone, pavers, or faux products to bring you the appearance and quality you want to enjoy in your home.
Additionally, homeowners are mixing textures, such as siding, wood, and stone, to create more depth and visual interest. They are adding full walls of stone or mixed materials on the front of their homes, using a combination of textures to mimic a color-blocked look.
Stay On-Trend And On Budget With Unified Home Remodeling
Follow your gut and only incorporate the trends that feel right to you. Remember: It's your house, and your home's exterior (and interior) should make you happy. If your New Year's Resolution involves revamping your home's exterior to improve its curb appeal, visit www.unifiedhomeremodeling.com or call 888-631-2131 to schedule a free consultation and estimate.