Natural light in your home can help to reduce energy costs, giving you more energy, boosting your mood, and making you feel better overall. For this reason, many homeowners are constantly looking for ways to increase the natural light in their homes. But what if your home is low on natural light? In this blog, we discuss some great tips for increasing the natural light in your home, some are simple and can be a DIY project, while others are more complex and require the assistance of professionals. As always, Unified Home Remodeling is here to help you with any exterior home renovation project you want to undertake!
Ensure Your Light Sources Unobstructed
This is an easy one to undertake on your own. Take a walk through your home and look at your windows, do you have furniture that blocks natural light? Or heavy curtains that aren't being drawn back enough? Sometimes something as simple as rearranging furniture or adding curtain hooks to your windows can do the trick and will allow more natural light to flood your home.
Consider the Outside Too
You also want to take a look at the exterior of your home. Are there plants, shrubs, bushes or trees blocking the sun's access to your home? Consider trimming, relocating or removing the offending plants if that is the issue. Keep in mind that rooms with south-facing windows benefit from the most sunshine even during the winter. To maximize this sunlight, avoid planting trees on the southern parts of your home.
Get More Reflective Surfaces
Reflective surfaces can help to brighten up your home and reflect the natural light throughout a room. Consider hanging a mirror, or adding a crystal chandelier to certain rooms. Even glossy furniture can reflect sunlight. Start out with a few select pieces and see how they reflect the sun. You may need to experiment a bit to see what the best placement is and what pieces work best in what rooms, but this is a simple tip to try and one we recommend.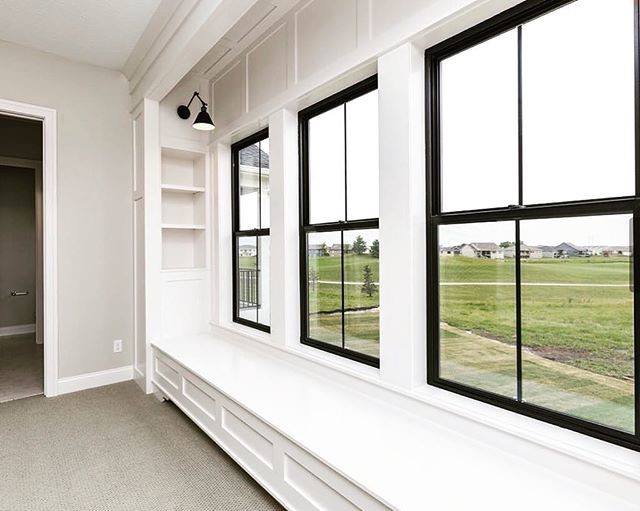 Choose Brighter, Lighter Paint Colors
Your wall color choices can make or break your goal for drawing more sunshine indoors. While dark colors can be trendy they tend to absorb the sun's rays and leave you with a gloomy space. Try picking wall colors that reflect more light than they absorb, think light greys, blues, and beiges. If you want to keep your darker colors, consider an accent wall instead of painting the entire room in that color.
You should also consider using a satin finish on your walls since this is a great way to reflect light evenly around the room. If you want to go with a white color scheme, avoid brilliant white walls and opt for off-white shades that will lend a warmer feel to the light reflected around the room. You can also try painting your ceilings a few shades lighter than your walls to make the room seem larger.
Consider Frosted Glass
Another great way to increase the flow of light in your home is by using frosted glass for doors and windows. Frosted glass makes doors and windows translucent, which allows more sunlight entering into your home without compromising your privacy or requiring the use of curtains or shades.
Add Bi-Folding or Sliding Doors
Installing bi-folding doors in your home is another great way to increase the light inside your home. These doors allow more sunlight to enter your room than traditional doors do. A good example is adding a glass sliding door to the back of your home into your backyard.
You can also consider adding glass French doors or sliding glass doors inside your home, to allow the flow of light to move from room to room.
Install More & Larger Windows
Sometimes the best solution to getting more sunlight into your home is adding more windows to your home. If adding more windows to your home isn't an option, consider installing larger windows to increase the amount of sunlight.
Adding a large picture window can have a major impact on the amount of light getting into your home. You can even consider adding skylights to your home to dramatically increase the amount of natural light in your home without having to compromise on privacy.
Clean Your Windows
This one may seem obvious, but it's worth mentioning. Washing your windows inside and out will allow more light to filter in and will allow more natural light to illuminate your home. Try to clean your windows once a month to ensure you are getting the maximum amount of sunlight from your windows.
Contact Us Today for a Home Improvement Project that Will bring More light into Your Home
Unified is a leading contractor for homeowners on Long Island. Whether you are looking to install a new project, or replace the existing components on your home, our team is ready to help. Our team will help you add curb appeal to your home, increasing the value of your house and the amount of sunlight it attracts.
Our team of experts has the talent to make sure you choose the right project that you're sure to love and enjoy forever and will solve your problems. Contact us today for your Free Estimate, and we will help you build a project that fits your needs, wants, and most importantly budget. Call us today at (888) 631-2131 or contact us online.