If you're in the market to replace any of the exterior doors on your home, there are many factors to consider before deciding which is the best door for your house. Factors to consider in your decision include cost, type of door, how long the door is expected to last, security the door offers, style, and type of material. You should also consider whether you want a screen or security door installed to protect the front door.
In this blog, we'll discuss our preferred door brands and why they may be right for your new exterior door installation project.
Homeguard Entry Doors
Unified is the only dealer on Long Island that is certified to offer Homeguard Entry Doors.
Homeguard (HGI) steel entry doors are ideal for homeowners because they are made of composite material instead of wood which means they will never rot or warp. They are built using an all-steel construction that is heavier than competitors' doors offering more security and durability. These doors offer features such as an 18 gauge steel frame, a double reinforced security lock with steel plates to ensure your home is burglar-proof, and tempered safety glass giving you the peace of mind your family will be safe in your home.
HGI doors also offer a higher level of energy-efficiency than other door brands on the market, allowing for you to control the temperature of your home more accurately. Homeguards doors also have a bottom weather-strip that slides off and on for easy replacement and forms a weather-tight seal to your home's threshold. This will increase the overall insulation of your house making your home warmer in the winter and cooler in the summer.
Finally, HGI entry doors offer an elevated level of beauty for your home. Choose from stained and painted finishes with a variety of options for decorative glass and unique hardware options. Choose from steel or fiberglass with many glass options as well as designs, colors, and stains. Homeguard doors are truly the most customizable option for homeowners.
We can custom make your new door any color that Sherman Williams has, and are the only company to offer Long Island homeowners wood grain stained aluminum storm doors. Your new front door will add both curb appeal and value to your home.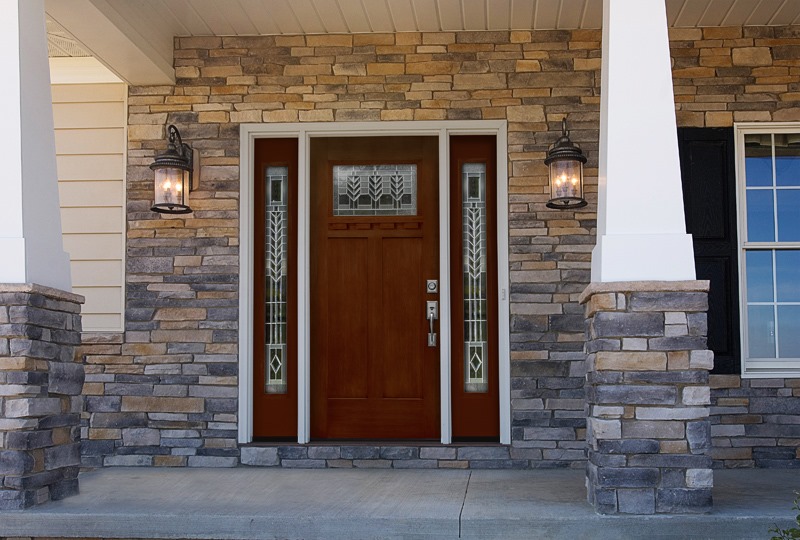 Anderson Entry Doors
Anderson entry doors are handcrafted from high-quality wood and create an upscale level of elegance for your home. These doors showcase artistry and offer homeowners the choice to choose from a variety of glass options including decorative glass options. Homeowners can also choose from a variety of grilles in standard or custom patterns, as well as from a collection of styles and finishes of handle hardware.
Doors can be made from the homeowners choice of oak, maple, cherry, pine, mahogany, alder and vertical grain Douglas fir. Or, if they want a low maintenance option they can also choose from an extruded aluminum-clad exterior to complement your home's exterior.
Andersen doors tend to be more expensive than other doors on the market but if you want to make a statement on your home an Andersen door is the way to do it. Not only will it increase the value of your home, it will bring a luxury feel to your house.
Pella Entry Doors
Pella is known for creating high-quality entry doors that feature stunning detail and high-quality material. The Pella AdvantagePlus® protective frame system also helps to provide homeowners with a door that lasts longer and protects their home against rot, drafts, and leaks. Pella doors offer homeowners the ability to add their multipoint locking system to increase their home's security.
Pella entry doors are low-maintenance and have dual-seal weatherstripping that provides energy efficiency while helping to block out the effects of wind and rain. Their door frames come in 27 colors and resist fading and feature distinctive styling and detailing. Homeowners can choose from stunning decorative glass to unique hardware options, which allow them to design a unique, custom entry for their home.
ProVia Entry Doors
ProVia entry doors are high-quality, customizable doors that offer durability, security, and energy efficiency for Long Island homeowners. Unlike consumer-grade doors, which are cut down to fit your door frame, ProVia is built to your exact measurements to create a better fit and a more secure and energy-efficient door.
All ProVia doors are made with high-quality materials that can be customized to your style and preference. Your door style, door glass, paint or stain finish, and hardware can also all be customized to your liking.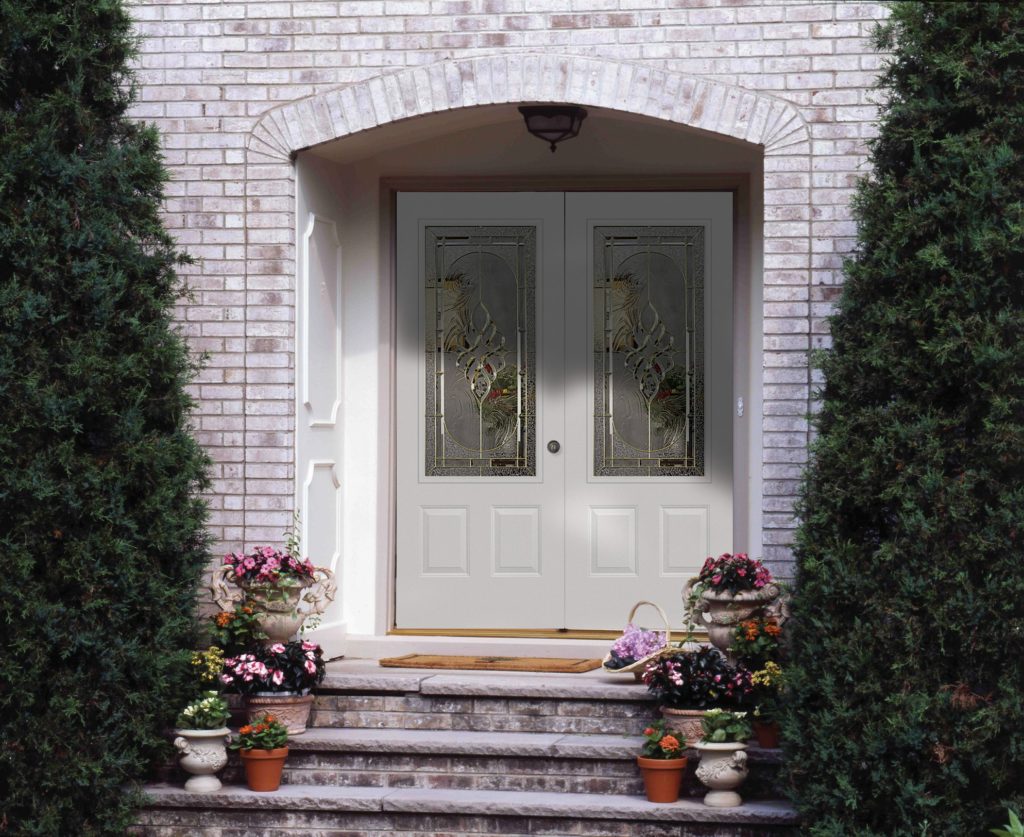 Contact Us Today for a New or Replacement Door Installation
Unified has been installing and repairing doors for Long Island homeowners for decades. All of the replacement doors we offer are custom-made to fit the entryway of your home, ensuring that the doors operate properly and your home will be secure. Unified is a preferred door contractor for all our manufacturers, including Homeguard, Andersen, Pella, and ProVia.
Whether you are looking to install a new door, or replace the existing entry door in your home, our team is ready to help. Our team can help you choose from a wide variety of finishes, styles, hardware, and materials for your door.
Contact us today for your Free Estimate, and we will help you find the door that fits your needs, wants, and most importantly budget. Call us today at (888) 631-2131 or contact us online.