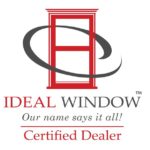 Top-Rated Vinyl Window in The Industry:
For over 95 years Ideal and Unified have been helping New York homeowners by providing outstanding service and quality windows. Manufactured in Bayonne, NJ, Ideal windows are the best vinyl window on the market. Unified has been partnered with Ideal as our primary manufacturer since 1989 and proud to be a certified dealer. We take pride in our products and make it our mission to assure your windows are not just beautiful and functional but also made of the highest quality. Ideal and Unified work together to bring New York homeowners high quality affordable vinyl windows for their homes.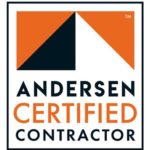 Time Tested, Classic Wood & Fiberex Craftsmanship:
Andersen windows are some of the most popular windows for New York homeowners. As an Andersen certified contractor, Unified recommends the 100, 200 or 400 series replacement windows for your next window project. While Andersen windows are some of the more expensive windows on the market, they will increase the value of your home and give your windows a beautiful new look. Andersen windows provide homeowners with the best overall blend of performance and style to satisfy all your needs. With years of engineering and craftsmanship to build on, these windows are designed to live up to the highest standards with many options, materials, and styles available.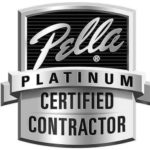 Exquisitely Detailed Wood Windows:
Since 1925 Pella has been proud to help homeowners find solutions for all their window needs. As a luxury product, Pella windows are more expensive than most, however, they will increase the value of your home and transform the exterior of your house. As a Pella platinum certified contractor Unified will provide your with all your Pella window options as well as a professional installation. 
Window Replacements & Installations in New York
Shopping for replacement windows in Long Island, New York, can be very complicated, which is why you should work with a professional window contractor. It is very important that you pay attention to the details, to ensure you choose the right replacement windows for your home.
The window glass, framing material, energy efficiency, durability, and of course the overall design of your new windows are just some of the features to consider when purchasing new windows for your home. Our team of highly-trained window contractors at Unified will help you make the right decision. Our window installation experts have been in the industry for over 30 years and understand how to turn your dream home into a reality.
Our home remodeling specialists are up to date with the newest window trends and can help you select the perfect replacement windows for your particular home design. Over 250,000 homeowners have joined the #UnifiedFamily by choosing Unified as their home remodeling experts, if you need to replace the windows in your home, contact us today.
Available Options for Replacement Windows
Unified has been installing and repairing windows since the day we opened back in 1989. Windows are our number one selling product with a lifetime warranty on labor and materials. All of Unified's replacement windows are custom made to fit the unique opening in your home, ensuring that the windows function properly and there is no air leakage into your home. Unified is a preferred window contractor for all our manufacturers, include brand names like Andersen, Pella and Ideal.
Whether you are looking to install new windows, or replace the existing windows in your home, our team is ready to help. Customers can choose from a wide variety of color options, grid options, styles, hardware, and materials for your windows.
Available Options for Replacement Windows
From your Free Estimate, our professionals will help you build a replacement window package that maximizes style, energy efficiency, and performance specifically to fit your needs and wants. All purchases with Unified are finalized with an expert installation and a lifetime of peace and happiness.