For over 40 years Home-Guard has dedicated their time and effort towards perfecting their skills in manufacturing quality doors that exceed homeowners expectations for thermal performance, appearance, and durability. Unified has partnered with Home-Guard to bring affordable, luxurious products to New York homeowners. Choose from their various steel and Fiberglass entry doors as well as their aluminum storm doors and steel security doors. 
Since 1983, HMI has been the one-stop-shop for your entryway needs, whether it's Entry Doors, Aluminum Storm Doors, or Security Storm Doors. Their advanced production facilities make HMI one of the few companies that manufacture doors according to customer specifications. They are a make-to-order company treating each door as a custom door whether it is a standard size or not.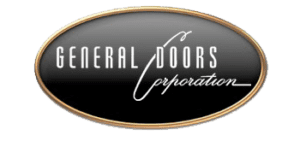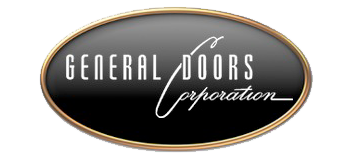 Since 1947 General Doors Corporation has been manufacturing sectional overhead doors for homeowners in New York, specializing in the attention to detail required in the custom door market with over 70 years of engineering, manufacturing, and distribution experience. Located in Bristol, PA General doors and Unified have worked closely together to supply quality products at the right price, along with the technical support necessary to help New York homeowners replace and upgrade their garage doors.
Unified has partnered with storm door manufacturers to provide homeowners a quality storm door that is affordable, durable, and beautiful. Available any size, custom made to fit your home.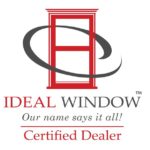 As a certified dealer of Ideal products for over 30 years, Unified and ideal have partnered up to provide New York homeowners a vinyl patio door that is affordable, durable, and beautiful.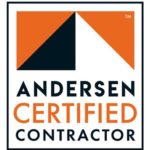 Andersen sliding glass doors are designed to glide horizontally with one operating panel and one stationary panel. They fit into tighter spaces than our hinged doors because their panels don't interfere with your room or patio. Choose from the 400, 200, or Narroline Series options.
REEB interior doors focus on layouts from modern and minimalistic to classic and conventional. Reeb stocks a multitude of options from stainable to paintable doors to match any home. Choose from a solid core, hollow core, or solid particle core with a variety of colors and designs to match the style you are looking for. 
Manufactured in Sugarcreek, Ohio, Provia offers many options for exterior screen & storm doors. Their Spectrum™ Storm Doors feature retractable screens at the top and bottom for more venting options. The Decorator™ Series offers stylish designs for instant curb appeal. The Deluxe™ Series offers multiple options for full screens or top screens. The Duraguard™ Series glass screen doors are ideal for keeping children and pets safely inside, with heavy-duty, non-removable stainless steel screens. ProVia's aluminum storm doors are available in multiple colors and the Spectrum, Decorator and Deluxe series feature many options for door glass, including the exclusive Inspirations™ Art Glass.
As a certified dealer of Ideal products for over 30 years, Unified and ideal have partnered up to provide New York homeowners a vinyl patio door that is affordable, durable, and beautiful. 
Door Installation Made Easy.
Updating your doors in New York has never been easier. Unified installs custom fit doors for your home from manufacturers like Pella, HomeGuard, General Doors, Bonded and Provia. Our doors are tailored to match the style you envision, offering you complete control to express your home's unique style. Enhance any type of door with a variety of design, color and hardware options. Unified is able to supply you with any door you need including: Entry Doors, Storm Doors, Security Doors, Patio Doors, Garage Doors and Interior Doors. All our products are professionally installed by our home remodeling experts who have been in the industry for over 30 years!
Types of Doors We Install
At Unified, we install all types of doors for your home including entry doors, interior doors, storm doors, and more. Regardless of whether you are looking to install a new door in your home or replace an existing door we can help. Our team of highly-trained door contractors at Unified will help you make the right decision when it comes to door installations. Our door installation experts have been in the industry for over 30 years and know how to turn your dream home into a reality!
Our home design and remodeling specialists are current on all of the new door trends and can help you select the perfect replacement doors for your home.
Contact Us Today for a Free Door Installation Estimate
Our professionals will help you choose doors for your home that will maximize style, energy efficiency, and performance specifically to fit your needs. Contact us today for a Free Estimate.
Our Latest Door Blog Posts
HARD WORK IS THE ANSWER to that question. Most business owners find it challenging to make every customer happy, especially if they service many customers. …
When it comes to buying a door for your home, you want something long lasting, insulated, secure, and most importantly beautiful. HMI and Unified have …
When it comes to buying a door for your home, you want something long lasting, insulated, secure, and most importantly beautiful. HMI and Unified have …