Installing a new railing on the exterior of your home can drastically improve curb appeal and add a unique style to your home. The railing is also an important safety feature for most homes. While it may be tempting to take this on as a DIY project, it's advisable to leave a job like this to the professionals as it can easily become a safety hazard if the railing is not installed correctly.
If you've already scheduled your new railing installation, here are some helpful tips for preparing your home for installation day.
Prep Your Porch
Before having a new railing installed it's important that you take some time to inspect the condition of your porch. If you notice that any of the floorboards or siding require repair, it's best to make these repairs or have them professionally done prior to installation day. If you plan to paint or stain your porch be sure to do this prior to the installation as well.
Choose a Material and Style
Porch railings can be constructed from a variety of materials including wood, metal, stone or vinyl. At Unified Home Remodeling we install railings made of vinyl. Vinyl is final, this means that the color of your railing will always stay the same color and doesn't warp or decay. Vinyl is also very durable and can stand up to all types of weather conditions. As a bonus, this type of material is also easier to maintain over the long run.
Clear Off the Deck or Porch
If you have any items on your deck or porch it's a good idea to remove them prior to the installers arriving at your home. This includes patio furniture, tables, potted plants, toys, or anything else that might get in the way of the work or create a hazard for the installers.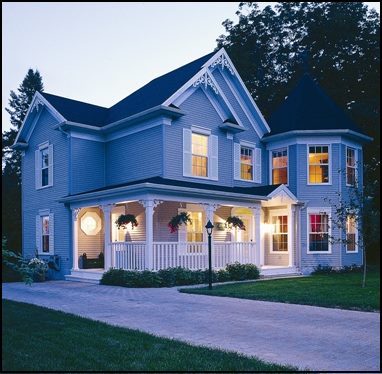 Clear Away Anything Near the Deck or Porch
After you've cleared away the items on your deck or porch, it's time to move away any items near the installation site. Once again this includes furniture, toys, plants, fire pits, tools, or anything else that can obstruct the worksite.
Unlock Gates & Clear a Path
If you are having the railing installed on your back porch, make sure to unlock any gates the installers will need access to. While you're doing this, anything that may obstruct the path of the installers will need to be moved so they have a clear path to work.
Clear Your Driveway
Remove any vehicles from your drive before the installers arrive, this will make the process much smoother and will allow the installers to access the work area easily without having to maneuver around your cars. Another good reason to clear your vehicles from your driveway is to reduce the risk of anything damaging your vehicles while materials are being brought in.
Keep Kids and Pets Indoors
If there are small children or pets in your home, be sure to keep them inside while the installers are working. This will reduce the risk of injury for both the installers and your family members. This will also allow the installers to move about and work freely.
Contact Us to Schedule a Railing Installation Today
Properly preparing your porch or deck for the railing is important to help facilitate a smooth installation. If you have any additional questions or wish to know more about the installation process, contact us and we will be happy to answer any of your questions. We can also walk you through your options regarding railings and help you decide on the best option for your home.
Our trained professionals will take good care of your home and will treat it as if it were their own. We treat every customer like family – this is the #UnifiedFamily guarantee! Contact us today to schedule an appointment for your railing installation by calling (888) 631-2131.