If you've noticed that your gutters have begun to sag, rust or look like they're ready to fall, it's time to install new gutters in your home. As with any new home improvement project, a little preparation goes a long way. Here are our tips for preparing your home for new gutter installation.
Research Different Gutters
One of the first steps you need to take is to analyze the different types of gutters available and which would be best for your home. While some homeowners may know exactly what type of gutter they want to have installed, it's not necessary to have this information when you call. Our trained professionals will walk you through the styles available and help you decide on the best gutters for your house.
Remove Old Gutters
In most cases gutter removal is best left to professionals since this can be a dangerous task, especially if you've never done it before. However, if you have experience in this area or have removed gutters before it's best to remove gutters and dispose of them prior to installation. For everyone else, our team will take care of the gutter removal to ensure there are no accidents or damage done to your home.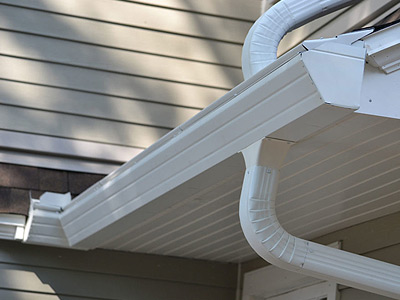 Check for Water Damage
Checking your soffits and fascia for water damage is one of the most important steps for preparing for a new gutter installation. Once your old gutters have been removed, this is a great opportunity to inspect your home's soffits and fascia boards for signs of mold, mildew and rotting wood. If you are not sure on how to inspect your gutters do not worry. Our trained professionals will take a look and let you know if there needs to be any other work done to your home.
In the event you do discover water damage or mold growth, it's important to get that taken care of prior to installing your new gutters. Installing new gutters over vinyl siding or wooden soffits and fascia that's been damaged, can result in the need for extensive and expensive repairs in the future.
Repaint Your House
While you may want to wait until your new gutters have been installed to paint your home, you should actually paint prior to new gutter installation. Not only does this ensure the most efficient gutter installation, but it protects your home from sustaining more damage before the new gutters arrive. This is also a great time to install new siding if that is in your future home remodeling plans. Be sure to discuss these options with our professionals when they arrive for your free in home estimate.
Think About Drainage
Your new gutters will function to direct water away from your house, which means you need to think about where that water will be deposited. Water leading to the wrong place can lead to a flooded backyard, or an icy driveway in the winter. Instead of leaving this decision up to chance, make sure you speak to your gutter installation team prior to determining where your gutters will drain. Our installers will work with you to identify potential drainage issues and resolve them before installing your new gutters. This way, you can be confident in your new gutters' ability to drain water away from your home.
Understand Building Codes
If you're unsure about local building laws regarding your gutters check with your local town or city to ensure your gutters meet local codes prior to installation day.
Clear Your Driveway
Since the installers will need to work on different areas of the outside of your home, it's important that your driveway is clear of all cars. You should also clear anything from the outside of your house that might get in their way like plants, flower pots, storage bins, outdoor furniture, toys, or gardening tools. This will enable the installers to work efficiently and easily access your property to bring their tools, gutters and other necessary supplies to the area being worked on.
Keep Your Kids & Pets Inside
Since gutter installation can create a dangerous environment for children and pets, it's important that they are kept inside and away from the worksite. Not only can this prevent them from getting injured, but it can also prevent worksite accidents from occurring.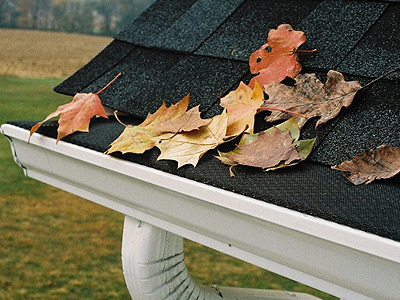 Hire Gutter Experts
Gutters are a very important part of your home and needs to work properly in order to help you keep water out of your home. Our team at Unified can make it much easier for you to keep your gutters working the right way.
Contact Us Today to Schedule Your Gutter Installation
Whether you need new gutters, leaders, or gutter screens replaced in your home we can walk you through your options and help you make the best decision for your home. Our trained professionals will take care of your home as though it were their own. We treat every customer like family – this is the #UnifiedFamily guarantee! Contact us today to schedule an appointment for your next gutter installation by calling (888) 631-2131.