Expect to pay between $10,000 and $32,000 to replace the siding on an average home.
Re-siding your home not only improves the curb appeal and value of your property, but also adds a layer of protection and insulation to your home. There are a few different types of siding that you can choose from depending on your budget and preferences. To learn more about your siding options click here. Homeowners in New York traditionally have vinyl, fiber cement, shake, or wood siding installed on their homes.
When it comes to choosing siding for your home, one of the things many homeowners must consider is the cost. In this blog, we'll review various factors that determine the cost associated with your siding project. 
| | | |
| --- | --- | --- |
| Average cost to replace siding on a home | | |
| ranges from | $10,000 | $32,000 |
The Size of Your Home
This may seem obvious, but the size of your home is one of the biggest contributing factors when it comes to determining the cost of getting new siding installed. The larger your home is the more costly the project will be.
The square footage of your home will impact the amount of material, installation, and labor needed for your siding project. Additionally, if your house has turrets, eaves, fascia, soffit, gable vents, light blocks, or any other additional siding features this will impact the price as well because more material and labor will be needed.
Overall, look at how much siding covers your home or if there are any places that there is not siding now that you would want to add siding to. When you receive a free quote from an expert, they can determine the amount of material needed for the project based on the size of your home and what you tell them you would like to see from the project. They will then be able to provide you with an accurate estimate for your siding project.
Siding Material Options
The price of re-siding your home will largely depend on the quality and type of materials you choose. If you have a smaller budget you may need to let this determine your choice of material. Vinyl siding is the most traditional siding and usually the most cost effective. There may be some additional upgrades like length of siding panels or insulation options but for the most part horizontal vinyl siding will most likely be the most economically friendly choice.
If you are looking for a more elegant siding option like shake siding, fiber cement siding, or wood siding, they will cost you a lot more than traditional vinyl siding. While each type of siding has their own pros and cons, doing your own research or talking with an expert will allow you to decide what features you need for the siding on your home.
Wood siding tends to be the most expensive option due to the higher cost of materials, maintenance costs it will incur, and the amount of labor involved in installing wood siding. Wood siding is very rare and considered a luxury for many homeowners.
While wood siding may look beautiful the upkeep can cost hundreds per year. You have to take into consideration painting these pieces at least once a year to keep the color from fading as well as replacing any sections that may deteriorate, rot or break due to weather. The installation of wood siding is also very costly as the installation takes much longer because each piece of wood needs to be nailed down to your house individually.
What is the cost of installing vinyl siding on a house?
The average cost of vinyl siding installation ranges from $10,000 to $17,000. It's the most affordable and budget-friendly siding option. Vinyl is the most popular material used for siding due to its price, durability, and the fact that it requires low maintenance.
Vinyl siding has many options to choose from including thickness of the material, insulations behind the material, colors, and length. Vinyl siding is the most customizable and affordable option for homeowners in New York.
There are several manufacturers of vinyl siding so be sure to ask your expert about the different options available or do your own research to determine which product you like the best. Unified recommends Alside or CertainTeed vinyl siding for your home.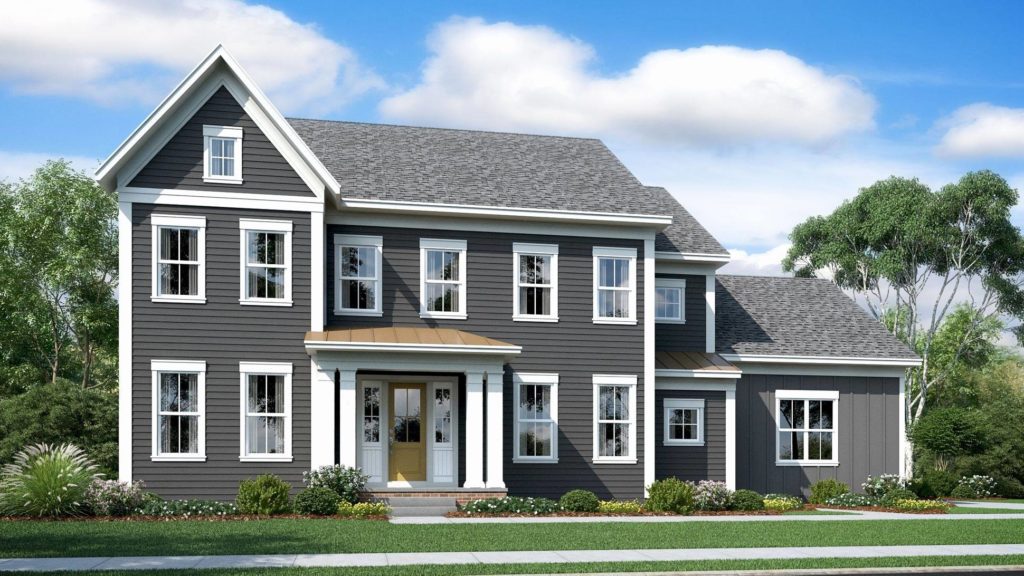 What is the cost of installing composite siding on a house?
The average cost of composite siding is $20,000 to $32,000.
Shake and fiber cement siding is a great in-between option because it has a texture applied to the material to look like wood as well as providing the durability of vinyl. Shake siding can be available in both vinyl and fiber cement material.
Fiber cement composite material provides some additional benefits such as increased insulation and strength. Shake siding is perfect for homeowners who want the wood look to their homes without having to spend a fortune on the yearly repairs and maintenance traditional wood siding comes with.
| | | |
| --- | --- | --- |
| Average cost to install siding made of | | |
| vinyl ranges from | $10,000 | $17,000 |
| composite materials ranges from | $20,000 | $32,000 |
Size of Siding Panels
Longer siding panels cost more because there are fewer seams that will be visible on your home. The more seams that are visible the less appealing your house will look so it's preferable for many homeowners to use larger siding panel pieces. This option is purely aesthetic and does not offer any additional benefits other than it just looks better on your home. If you are looking to save money on your siding project we recommend getting the standard 12 foot panels rather than a 16, 20, or 25 foot panels.
Insulated Siding
Having insulated siding installed is ideal. Insulated siding has been recorded to save homeowners up to 20% on their energy bills. There are different types of insulated siding that can be installed on your home, which can impact the price. You should also keep in mind that the more insulated the siding is the more expensive it will be. We recommend you talk to your expert or do your own research about the different types of insulation for your siding. Each manufacturer will provide different options and specs for their insulated siding options.
House Wrap
House wrap is what goes underneath your siding. Depending on what type you select, there will be an impact on the overall price of your siding project. For example, 15 lbs tar paper is the least expensive and most standard option for siding projects. 30 lbs tar paper and house wrap are the most expensive but highly recommended because it lasts the longest, will keep water infiltration out and provides more insulation to your home.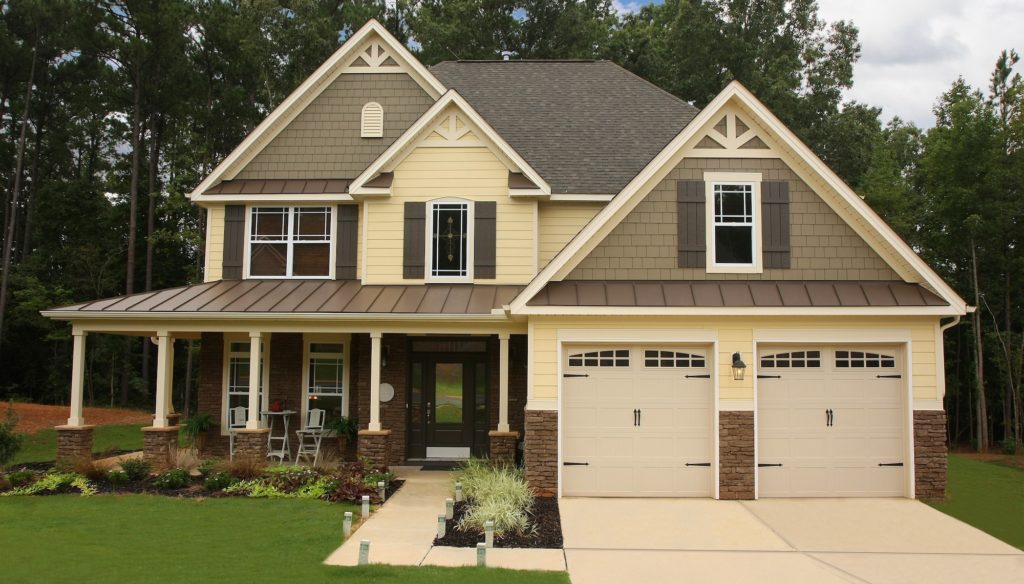 Colors & Other Details
The color siding you choose will also have an impact on the price. If reducing your budget is important, you should keep in mind that basic colors will be less expensive than color blends or premium designer colors.
Details such as light blocks, corner posts, window coverings, vents, soffit, facia, lineal around windows all contribute to the price of siding your home. In order for your siding to look perfect, these details need to be accounted for and each addition will have an impact on the overall cost of your siding project.
It's also recommended to have new gutters, shutters, soffit, and fascia installed at the same time you replace your siding to make the home improvement project look like a brand new home. These details will make a big difference in the overall look of your project and you will be glad you chose to replace the additional aspects because the completed project will look that much better.
Contact Us Today for New Siding for Your Home
Re-siding your home is an ideal home improvement investment that will boost your home's value and instantly improve the curb appeal of your property. Our siding installation experts will work with you to make sure you pick the right siding for your home that will last and meet your budget needs.
Contact us today for your Free Estimate at (888) 631-2131 or contact us online.