The average cost to replace an asphalt shingle roof ranges from $12,000 to $19,000.
The roof of your home acts as the first line of defense against rain, snow, storms, winds, and even the sun. It can help keep your energy costs down and can add a ton of curb appeal to your home. It's also one of the most expensive parts of your home, so naturally, you'll want it to last as long as possible. The only way to do that is to research various different roofing shingles and hire a professional company to install your roof properly.
While it's not uncommon for a roof to need maintenance or repair, installing a high-quality roof has lasting benefits and will save you money over the long run. In this blog, we'll discuss what you can expect when replacing the roof of your home and what factors may affect the cost.
| | | |
| --- | --- | --- |
| Average replacement cost of a shingle roof | | |
| ranges from | $12,000 | $19,000 |
What Are Roof Replacement Cost Factors?
When determining the price of a new roof installation there are many different factors to consider. Below are just a few of the common cost factors when completing a roof replacement on your home.
Cost of Material
The material you choose and the manufacture of the material you choose will be one of the main cost factors when replacing your roof. We recommend using manufacturers like Owens Corning and GAF. They may not be the cheapest shingles on the market but we believe they are the most affordable and best quality shingles that homeowners have to offer. Other manufacturers to decide from include Atlas, CertainTeed, or IKO. Whatever shingles you may choose be sure to do your own research or have a home remodeling expert discuss your options with you during a FREE Estimate.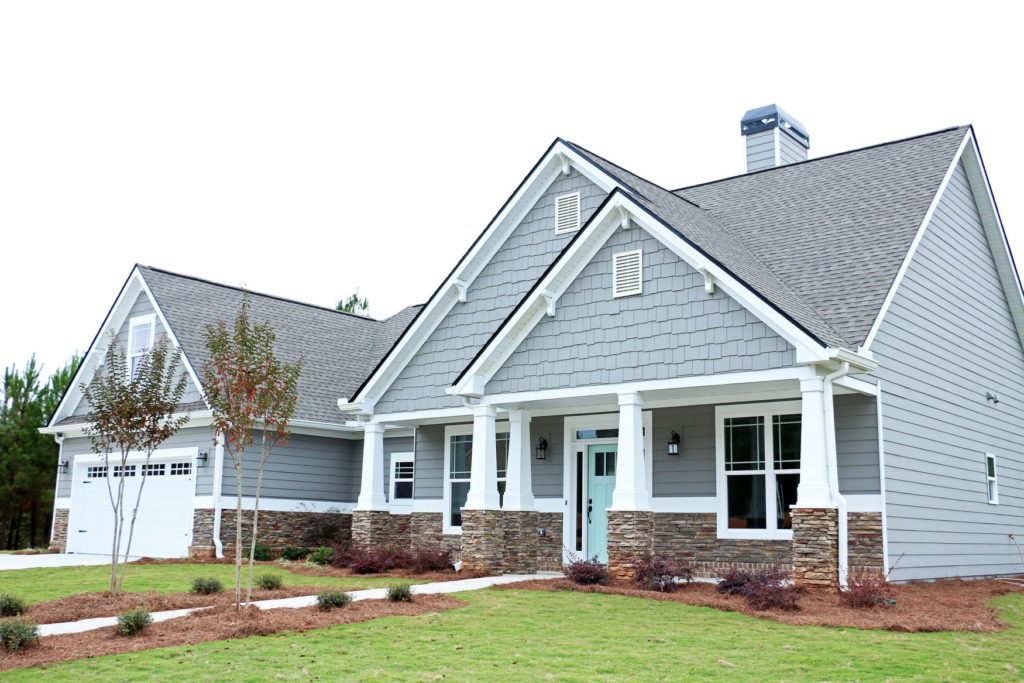 Color Options
Another factor that can increase or decrease the expense of your roof replacement project are the colors of your shingles. Certain premium colors and designs will also be more expensive, so if your heart is set on a particular color you may need to spend a bit more to get the look you want. Be sure to always ask your contractor if certain colors are more expensive than others.
Many manufacturers increase the cost of the most popular colors in order to make more profit. Additionally, some colors may only be available in a premium shingle. That means you are forced to buy a better and more expensive product just for the color.
Your contractor should go over all these options with you during your initial consultation for your project. If they do not be sure to ask these questions in order to know what you are paying for.
Steepness of Your Roof Pitch
Another factor that will increase the cost of your roof replacement project is the steepness of your roof. The more steep your roof is the harder it will be to install. This may require more labor or expensive tools to use in order to complete your roof replacement project the correct and safe way. Steep roof pitches can be dangerous to install.
Without the proper equipment or installation techniques, the installers could get hurt or fall off the roof. With this said, depending on how steep your roof is there may be additional charges for labor and equipment.
Amount of Layers on Your Roof
If you have more than two layers of roofing already on your house it will cost extra to rip out. Most roofs will have two layers of roofing max. However, some older roofs that may have been completed a long time ago could have three or even four layers of roofing shingles on the home. The more layers you have on your roof the more expensive it will be to rip because more labor is needed.
Having more than two layers of roofing shingles on your home is not good for your house. It caused the house to sag because of the weight of the shingles and nails used. It is always best to have one layer of roofing shingles in order to make sure leaks are easily fixable and there is no structural damage to your home.
The reason multiple layers of roofing shingles happen is that it is less expensive to have a roof layover, which simply means that the new shingles are going to be placed over the existing ones. This requires less labor, materials, and tools. On the other hand, if you are experiencing leaks, mold, or growth on your roof, a simple layover will not help solve any of those problems.
The best way to replace a roof and make sure it lasts a lifetime is to do a complete rip and replacement. This means ripping up the old shingles, determining if any plywood needs to be replaced, and properly layering the roofing shingles and roofing materials on your home.
Replace Your Gutters When Replacing Your Roof
Another expense homeowners often fail to account for when replacing their roof is the cost of replacing their gutters. It's advisable to replace your gutters at the same time as your roof because they will get damaged during the process of ripping off your existing roof.
Any flashing around your chimney or other openings on your roof should also be replaced at the time of your roof replacement to ensure that all possible leaks are sealed.
At Unified Home Remodeling all of our pricing includes the cost of installation, unlike other companies who charge additional for labor/installation.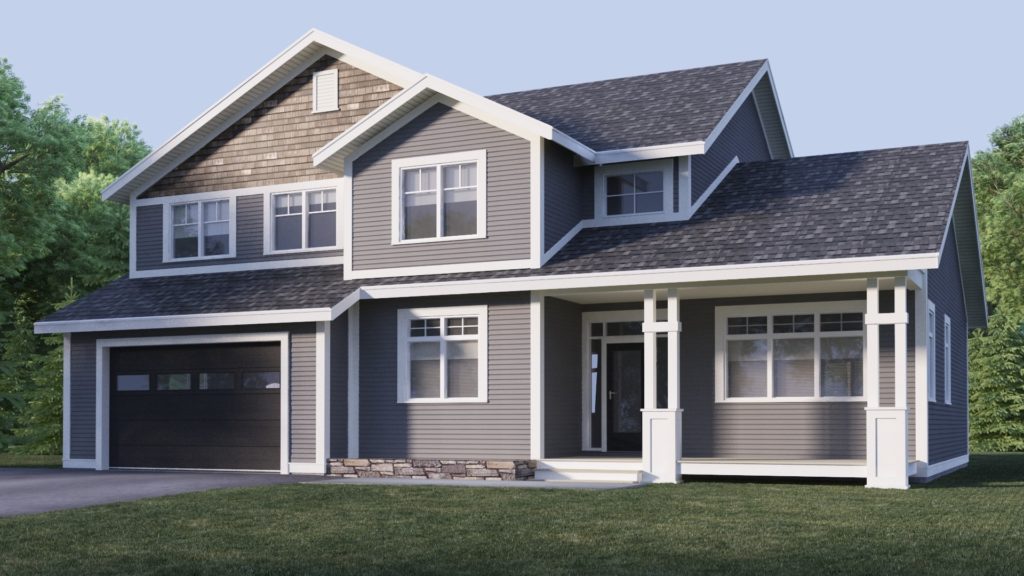 How to Save on Roof Replacement Costs
If a full roof replacement is out of your budget and not something you're able to afford, you can look into getting a layover roof. The reason it is cheaper to have a layover installed in your home is because you are saving on rip out costs.
However, keep in mind that a layover will not guarantee a stop of any leaks because the leaks may be coming from the plywood underneath the roofing shingles.
What You Should Expect From a High-Quality Roof
A high-quality roof should
Be Durable – It should have a long lifespan; stand up to wind, heavy rain, snow, and other weather, and should require less maintenance and fewer replacements.
Offer Protection – The roof should not leak, it should protect the inside and outside of your home, provide proper drainage, and keep your family safe during extreme weather.
Offer Energy Efficiency – It should provide proper ventilation and insulation, help you save energy, and help lower heating and cooling bills.
Increase Your Home's Value – If you're planning to resell your home, investing in a new roof will help increase your home's overall value.
Contact Us Today for Roof Replacement
Roofs are a great home improvement investment that will boost your home's value and significantly improve curb appeal. Our roof installation experts will work with you to make sure you get a roof that you're sure to love as well as a roof that will last a lifetime. They will assist you by walking you through every detail and finding the roof that meets your preferences and budget and is properly ventilated and insulated to fit your home.
Contact us today for your Free Estimate at (888) 631-2131 or contact us online.