Remodeling the exterior of your home can give your house a much-needed facelift; increasing its curb appeal, and even boosting the value of your home by over 30%! Many homeowners often wait to replace features on the exterior of their home because they are wary of the expense, but the truth is there are many ways you can remodel the exterior of your home without breaking the bank. 
If you're not sure where to begin, a good first step is to take a walk around the exterior of your home with a critical eye looking for areas that need improvement. Here are our favorite budget-friendly home improvement ideas for the outside of your home.
Install Fiber Cement Siding
Fiber cement siding is a great way to improve the look of your home. It is available in a variety of colors and styles, is affordable, low maintenance, and will last for years. All of this makes it an ideal home improvement. Siding also protects your walls from moisture and helps insulate your home.
Add a Pop of Color
Using bold accent colors on your home is a great way to give the exterior of your home a refreshed look without spending a lot of money. Adding accents to your windows such as colored shutters, or even a brightly colored front door are two great ways to do so. Decorative trim work is another option to consider. Go for bold colors such as red, black, green, or blue. Add them in small amounts so you don't overwhelm the rest of your home's design.
Add a Porch
If you want to increase your home's value and add better function at the same time, consider adding a front porch to your home or improving your existing one. Porches not only have a welcoming look but also add more outdoor living space. If you already have a porch consider adding a railing or upgrading your existing railing for an improved look. 
Add Some Texture
Similar to interior home improvements, adding texture is ideal for the exterior of your home as well. This could include adding a brick or stone accent wall or adding some cedar shingles to a section of your home. 
Install Larger Windows
Larger windows can allow more light in your home while simultaneously improving the exterior appearance. You can simply choose a large window, or change the style by adding a bay window or picture window. Or if you want something unique you can opt for a window in a custom shape. 
Update Your Driveway
Your driveway is another important component of your home's curb appeal and appearance, and one that is easily overlooked. Instead of a traditional asphalt driveway, consider installing a more decorative one using concrete pavers or bricks that can add a finishing touch.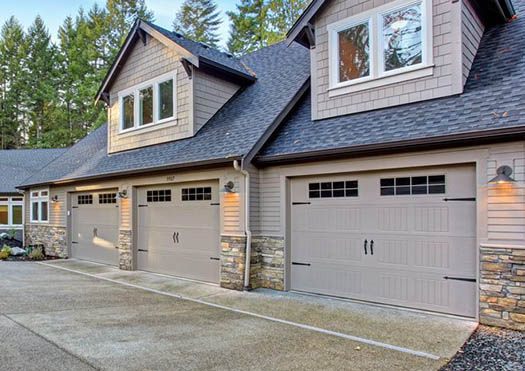 Replace Your Garage Doors
Standard garage doors work just fine but don't add to your home's appearance or curb appeal. Replacing your garage door with something more decorative or contemporary will give your home a fresh look.
Enhance Your Walkway
By adding brick or pavers to your walkway you'll vastly improve the look of it. If you already have a walkway you can widen it, or add in built-in seating or conversation areas that will add to the ambiance of your home. 
Add Exterior Lighting
Exterior lighting is a great, and very inexpensive way to improve the exterior of your home. Scones, over-the-door lights, tree lights, or other accent lights will illuminate your home at night, making it easier to navigate, and creating a more elegant, upscale look.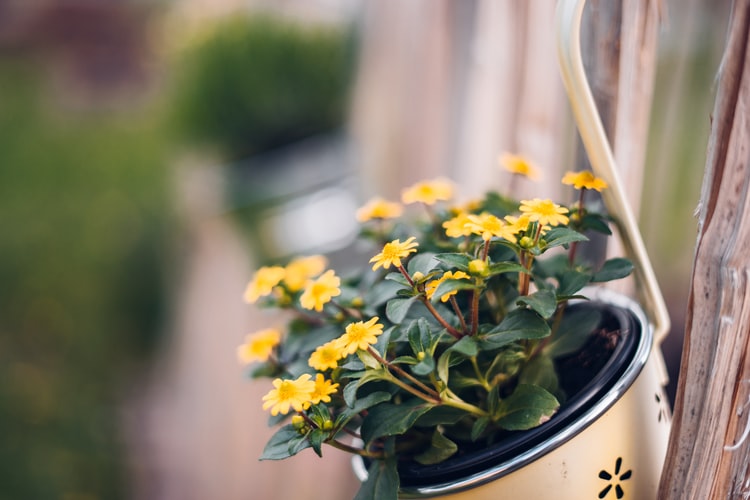 Spruce Up Your Landscaping
Don't overlook the importance of great landscaping when it comes to improving your home's exterior. Adding some shrubs, trees, or flowering plants up against your home can bring some much-needed color and life to the area. If you have areas where you struggle to grow grass consider adding paving stones or bricks to that area, or even decorative pieces such as a bench and some potted plants.
Replace Your Mailbox
A new mailbox is another easy way to improve curb appeal that comes with a small price tag. If your current mailbox is tired and worn looking replacing it with a new, modern mailbox will immediately give your home an improved look.
Home Improvements Do Not Need To Be Expensive.
Adding new windows, doors, siding, roofing, or masonry work to your home does not need to be expensive. You can choose very simple and affordable products to give your home a new look. You could also finance your projects with Unified to make your project a simple monthly payment instead of paying for it all upfront. There are many things you can do to the exterior of your home for a reasonable price.
Give us a call today to get a free estimate on any exterior project you are looking to complete on your home. Call 888-631-2131 to talk to one of Unified's many home remodeling experts today.