Finding that dreaded brown spot on your ceiling after a thunderstorm can be extremely nerve-racking for any homeowner. You may not know what causes a roof to leak—and you almost certainly don't know what kind of damage that leak is doing to the structure of your home.
Some of the most common causes of roof leaks for New York homeowners include an aging roof, broken or missing shingles, damage to the chimney and incorrectly installed skylights. If these problems aren't addressed, even a minor leak can create mold that can harm you or your family, as well as the structural integrity of your home.
The 2022 hurricane season is fast-approaching and forecasters at the National Weather Service are predicting above-average hurricane activity this year, which would make this season the seventh consecutive above-normal season. This, of course, is on the heels of last year's active storm season, which caused more than $78 billion in damage across the United States. You likely remember one of those storms—Hurricane Ida—produced record rainfall across the Tri-State area.
With major storms, of course, comes the increased likelihood of roof leaks. It's important for New York homeowners to check the integrity of their roof before there's a problem and our team is ready to provide a free inspection. Just visit www.unifiedhomeremodeling.com or call (888) 631-2131 to book your free inspection today.
Keep reading to learn more information on how to identify the cause of your roof leak.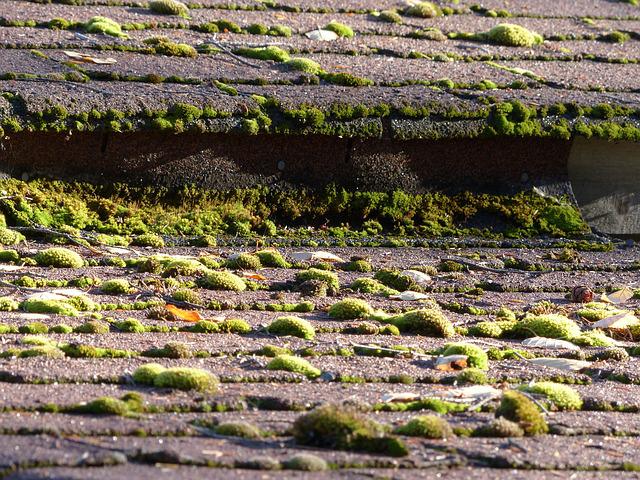 Aging Roof
Roofs are created to last between 15 to 30 years, but a roof's life expectancy ultimately depends on the quality, durability and material chosen. Your asphalt shingles expand and contract with the changing weather, but those oils dry out over time. When that happens, your shingles can dry out, crack, curl, break and/or lose their granules, which leads to them losing their ability to shed water if you don't repair or rejuvenate them.
If you're concerned about the age of your roof and weighing your options between a roof repair and a complete roof replacement, visit www.unifiedhomeremodeling.com or call (888) 631-2131 for a free estimate. Our team is the leading roofing contractor company in the Tri-State area and our team of experts have the talent to make sure you get a roof that will keep the elements out this season.
Broken or Missing Shingles
It's important to routinely inspect your roof—especially after a major storm—and watch out for any missing shingles. Brittle, aging shingles that have fallen off the roof can leave your roof vulnerable when rain or hail hit.
Replacing shingles that have fallen off is an option that is relatively inexpensive and we have many colors in our palette of Owens Corning, GAF, and TAMKO shingles, so we can try our best to match your new shingles with the old.
Clogged Gutters
It's common for falling leaves, sticks and dirt to get stuck in gutters. When the debris builds up, rainwater isn't able to drain freely or fall away from the house, so it's important to make a habit of keeping your gutters clear. Otherwise, a build-up could cause an avoidable leak in your roof.
A clogged gutter, which isn't draining properly, allows water to back up. Trapped water can get up under the roof coating, causing damage to the edge of your roof's surface and underlying materials.
Over time, you'll notice signs of water damage in your home's interior. As water seeps through to the inside, the roof, structural components of the home, furniture, appliances, and electrical systems are all at risk of water damage.
Damage to the Chimney
Leaks in your chimney can allow water to seep into not only your chimney and fireplace but also your attic and ceiling. If you have cracks or other damage to your chimney, water may seep through and even pool up, which could cause structural damage to your home. This is why early detection of chimney damage is an important part of avoiding a leaky roof.
The most common reason you'll see roofs leaking around chimneys results from a flashing issue at the roof where it meets the chimney, but the issue could be related to the masonry structure and cement cap, which takes a beating from Mother Nature over time.
Incorrectly Installed Skylights
Skylights are beautiful ways to let natural light into your home, but they come with some potential drawbacks. As a projecting roof feature, skylights are more prone to problems like cracks or leaking than other areas of your roof—especially during a harsh hurricane season on the east coast.
If you notice your skylight leaking, it's important to take action immediately. While it's possible the leak is coming through a crack in the glass itself, it's often a result of water seeping in around the edges. Improper installation is the No. 1 cause of skylight leaks, but it may take weeks—or even months—for you to notice leaks when the flashing fails.
Inspect for Common Causes of Roof Leaks
Contact us today at (888) 631-2131 or visit unifiedhomeremodeling.com to request a free estimate from our home improvement professionals. Our team of experienced roofing contractors will help you achieve the peace of mind that comes with having a roof that protects your family during what projects to be an active hurricane season—all while looking amazing in the process.
Video: How to Find the Cause of a Roof Leak