Installing a new roof for your home is not only a great investment for homeowners but a necessity if your roof is damaged or leaking. Installing a high-quality roof is important since it protects your entire house from the elements, keeping it dry and warm year-round. A new roof also improves the curb appeal of your home which will increase its value if you decide to sell down the line.
If you're preparing to buy a new roof for your home, there are many things you will need to consider. Everything from the type of material the roof is made of to the color of the shingles need to be taken into consideration. In this blog, we'll go over everything you need to know when shopping for a new roof so you can make the most educated decision.
Things to Look for in a Roof
When choosing a new roof for your home, there's a lot of factors to consider, some questions you should ask yourself:
How long will the roof last?
Will it hold up to extreme weather?
Is it too heavy for your existing roof framing?
Will the look or color complement the style of your house?
Are there any local building codes that must be met?
How much will it cost?
Below we'll take a closer look at many of these factors.
The Cost of a New Roof
The cost of your replacement roof will vary depending on a number of factors. First the material you choose will impact the cost. Another factor that will impact the price is the condition of your existing roof and whether the support structure requires repair.
Finally, the shape of your roof will impact the cost. For example, if you have a roof with little to no breaks in the planes it will be a simple roofing job and should not have any additional work required. However, if your roof has multiple chimneys, vent pipes, dormers, intersecting rooflines, turrets, or skylights that will cause the price of the roof installation to go up because it requires more work and materials.
People located in California looking for roof maintenance in Ventura County can find expert services to assess and address these factors effectively. This will ensure that their roofs remain in optimal condition, providing long-term protection for their homes and peace of mind for years to come.
The Longevity and Durability of Your Roof
The durability and the longevity of your roof is an important factor to consider. Less expensive material such as a composite roof might cost less, but it will also last a shorter amount of time. Pricier roofing materials will be both more durable and longer-lasting. Since a new roof is such a big undertaking, it's typically better to make the investment in purchasing one made of high-quality materials, especially if you don't plan on moving in the next few years.
Roofing Material Options
Now let's take a look at the different options you have when it comes to roofing materials. Keep in mind that not every material can be used on every roof, other factors will come into play including the slope of your roof and the support structure of your home.
Our team will help you determine which type of roofing materials are appropriate for your home. At Unified, we can provide you with any roof you want but we recommend using asphalt shingles from GAF and Owens Corning which are the industry-leading manufacturers with the highest quality products.
Asphalt Roofs
Asphalt is the most common material used for roofs, it is typically on the lower end of cost. It is made of fiberglass that is mixed with asphalt which gives it a sand-like surface. It can be made in a standard thickness as well as a thicker laminated version. They are not as durable as other roof types, moderate in weight, and can be used on low to steeply sloped roofs. They also provide good fire and wind resistance.
Metal Roofs
Metal roofs are both durable and more expensive, typically they are made of aluminum, steel, copper, or a copper and asphalt mix. These roofs are lightweight and work well for low to steeply sloped roofs, and offer good resistance against fire and wind.
Tile and Cement Roofs
Tile and cement roofs are common on Spanish Colonial and Mission styles homes, and create a wavy look and effect. These roofs tend to be expensive, heavy and durable and will require reinforcement to the roof framing to provide adequate support. They have excellent fire resistance, but a lower wind resistance than other roofing materials.
Slate Roofs
Slate roofs are very durable – often considered the most durable of all roofing materials, however they are typically very expensive. These roofs are heavy and require additional support to the roofing structure and can be used only on roofs with steep slopes. They provide good fire and wind resistance.
Wood
Wood used to be a common choice, however it has dropped in popularity in more recent years because many building and fire codes prohibit its use on homes. Typically wood roofs are made of cedar, redwood, or southern pine. They can be used on moderate to steeply sloped roofs, offer good wind resistance, but poor fire resistance.
Warranties
Most new roofs will come with a manufacturer's warranty that will cover defects in the material. It's important to read any warranties provided by the manufacturer or roofing contract to see what is covered and excluded. For example, some warranties are not transferable when you sell your house while others may only cover the cost of materials for a repair.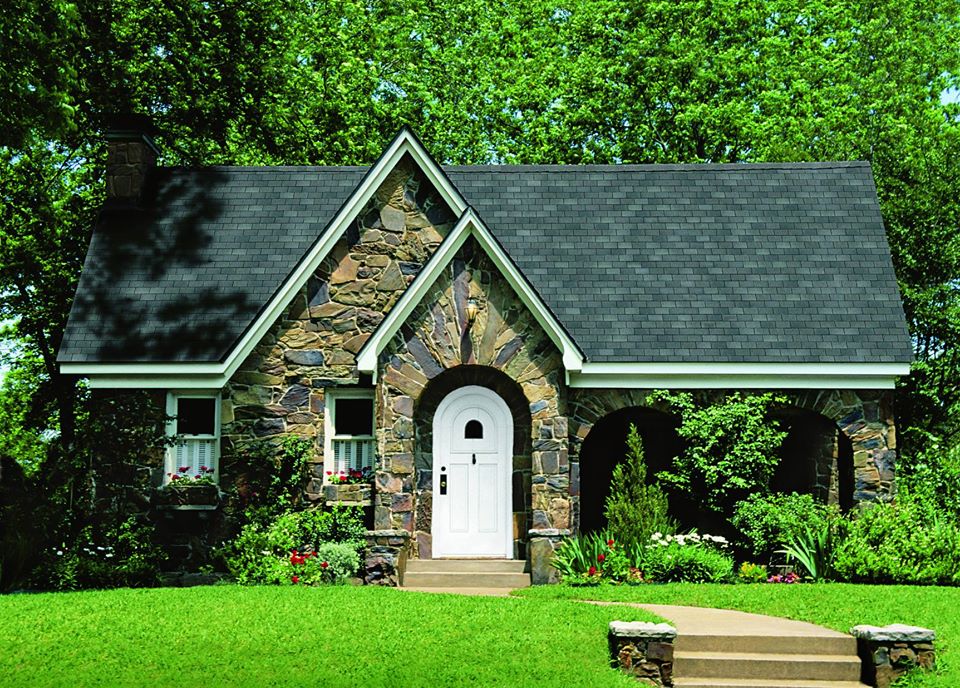 Roofing Brands We Recommend
At Unified we work with multiple roofing brands for your new or replacement roof installation. Generally, we recommend our customers to the following brands:
Owens Corning
Owens Corning is a market leader when it comes to roofing shingles and other roofing products. Their roofing systems are high-quality, long-lasting, and look great. They also offer homeowners more roofing choices that fit a variety of roof styles and design preferences.
GAF
As a leading roof manufacturer in the USA, GAF offers high-quality roofing products for residential homes that are durable, high in quality, and offer a variety of shingle colors for homeowners to choose from.
Contact Us Today For Roof Installation and Replacement
Shopping for a new roof doesn't have to be stressful. Our team is the leading roofing contractor company in New York and our team of experts will work with you to make sure you get a roof that you're sure to love as well as a roof that will last a lifetime. They will assist you by walking you through every detail and finding the roof that meets your preferences and is properly ventilated and insulated to fit your home.
Contact us today for your Free Estimate, and we will help you select a roof that fits your home. Call us today at (888) 631-2131 or contact us online.