A major home improvement project is siding replacement. Not only does it protect your walls from moisture, but it also helps insulate your home. New siding will also improve the overall appearance of your home and increase curb appeal, increasing the overall value of your home. 
When you are planning to install new siding on your home, take the time to explore your options. Consider factors such as cost, materials, durability, functionality, and appearance. After you have a sense of what you value in these options, you will be able to narrow down your choices and decide which type of siding will suit your home best.
Here's what you need to know about your options regarding new siding for your home.
Vinyl Siding
Vinyl is the most popular siding material among homeowners. This popularity comes from it being affordable, easy to maintain, versatile, and available in various colors and textures. Vinyl can even mimic the look of wood and stone, giving your home a completely fresh look at only a fraction of the cost.
Many homeowners choose vinyl siding because it will help reduce heating and cooling energy costs by providing excellent insulation for your home. Vinyl siding requires little upkeep, and dirt can easily be washed off using a hose or power washer. This type of siding does not show minor scratches or nicks, making it an appealing choice for many homeowners.
Consider these downsides when it comes to vinyl siding–like the fact that it is pre-colored. While this prevents the apparent appearance of minor damage, it cannot be painted, which means if you want to change the color of your home, you will need to replace it entirely. Some homeowners also dislike the visible seams on vinyl siding, which may be a negative factor if you prefer a cleaner look. However, vinyl comes in many sizes making the seams less visible if you are willing to pay more for the larger sizes.
Another downside to vinyl siding is the fact that it is not the most sustainable product and can last for many years in a landfill. If choosing green, eco-friendly, or sustainable products is very important to you–you may want to look at different materials for your siding.
Fiber Cement Siding
Fiber-cement siding is an excellent option for homeowners. This siding is made from a mix of water, cement, wood pulp, and fly ash and can mimic various materials such as wood clapboard, masonry, stucco, shingles, and more. Homeowners can choose from a variety of designs and finishes, and unlike vinyl siding, fiber-cement can be painted a different color in the future.
Fiber cement siding is more durable than vinyl and wood and requires little to no maintenance. It is very sustainable, and the material can even be repurposed later, making this an ideal option for those concerned with choosing green materials.
Other pros of fiber cement siding include the fact that it is resistant to expanding or contracting with temperature changes which means caulking and paint will hold up better. The material is also resistant to fire, rot, and insects.
The biggest downside to fiber cement siding is that it is not as cost-efficient as vinyl, however in the long run, for many homeowners, it may be a better option despite the higher price tag.
Wood Siding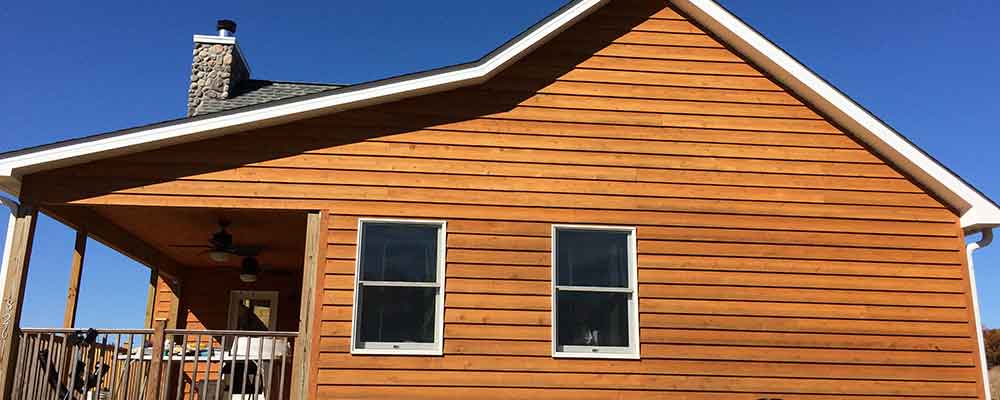 Wood is another very common choice when it comes to siding material because of its classic appearance. It is very appealing to homeowners and a very green choice since it is made of natural materials.
The downside to using a natural material like wood siding is that it will also deteriorate quicker than other types. The durability of wood is hugely dependent on how well you maintain and care for it. Care for wood siding includes staining, painting, chalking, and periodically applying clear finishes to ensure it is sealed and well-kept. Wood is also susceptible to insect damage and even rodent damage, so you will need to keep an eye on this as well.
The biggest pro to using wood siding is the appearance. As mentioned previously, wood has a classic, high-quality look and offers many options to homeowners regarding what type of wood they can choose. By choosing high-quality wood, homeowners can simply seal the wood with a transparent seal or stain and allow the wood to really shine. Wood can be costly–so this must be considered along with the cost of maintaining this type of siding.
Brands We Recommend
At Unified we work with multiple siding brands for your new installation. Generally, we recommend our customers to the following brands:
CertainTeed
The CertainTeed line of products provides countless options for homeowners to create their dream home and offer many different options when it comes to vinyl siding.
Cedar Impressions
Cedar Impressions is a product of CertainTeed that offers the most authentic wood look in the industry while providing a performance better than wood can offer.
Alside
Alside's low-maintenance residential vinyl siding offers homeowners great performance and a high-quality appearance. Their products deliver the appearance of wood without the costly, time-consuming maintenance wood normally requires.
James Hardie
James Hardie is the leader in fiber cement siding providing homeowners with high-quality products and accessories.
Maibec
Maibec has very durable siding products as well as its high-quality finishes that are available in a wide variety of colors.
Tando
TandoStone siding is made of durable composite panels that both look and feel like a real dry stacked stone. Their TandoShake product offers homeowners a broad range of styles and designs that will improve the look of your home and boost curb appeal.
Royal Building Products
Royal Building offers high-quality products in a variety of color and style combinations and will help add curb appeal to your home.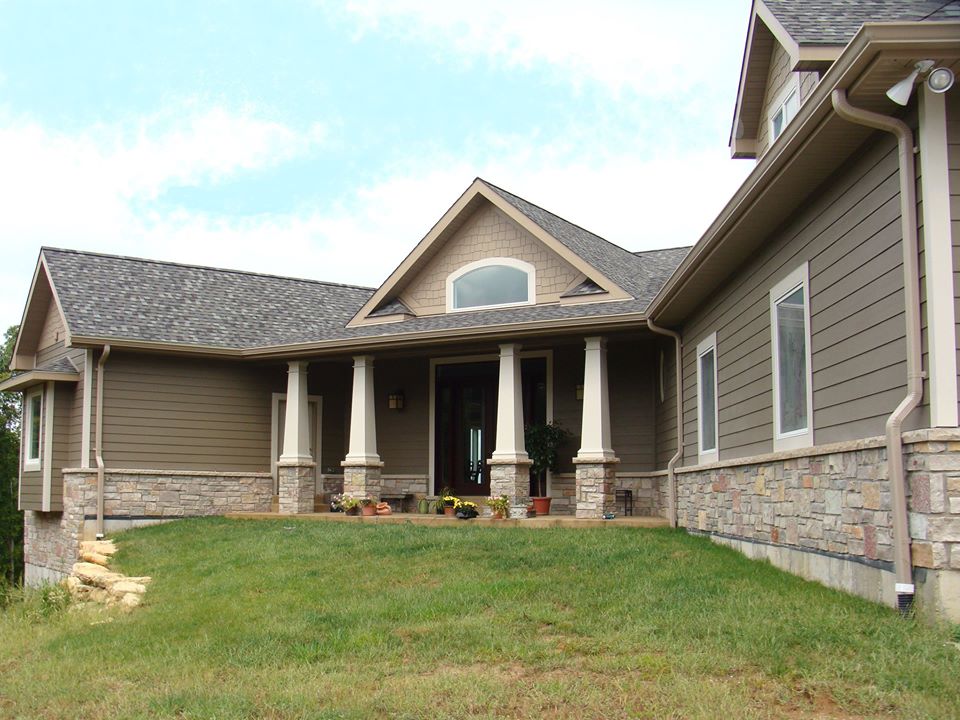 We're the Long Island Siding Contractors You Can Trust
Homeowners have many different options available to them when it comes to siding. Our team of experts at Unified Home Remodeling is here to help guide you through this process and find the best product for your home.
Shopping for new siding for your home doesn't have to be stressful. Our team of experts will work with you to make sure you choose the color and style that you love. We'll walk you through every detail you need to consider and find siding that meets your style, budget, and maintenance preferences. Contact us today and receive a Free Estimate at (888) 631-2131 or contact us online.