If you are looking to replace the exterior doors of your home there are multiple factors you need to consider including safety, purpose, and style. A new entry door can improve your curb appeal and increase the value of your home.
Whether you need a new entry door, storm door, security door, patio door, or even garage door our team is ready to help.
So how do you know which exterior doors are right for your home? Here are some helpful tips you can rely on when choosing new exterior doors.
Determine your Budget
Deciding on your budget is the ideal first step to take because it will help you narrow down your choices as you explore your option. Even though it may seem like a pricey investment, it's one that offers a lot of value to your home, especially if you plan to sell it in the future. Here are some things to consider when deciding on your budget:
Upfront costs for the installation
Maintenance requirements and costs
Energy efficiency it provides
Weather protection & performance
Estimate life of door
Costs for remodeling other entry features (if necessary)
Even if the cost is slightly higher than you anticipated, keep in mind that the energy savings new door can provide can greatly exceed the cost of the new door. Furthermore, the higher quality door and material you choose, the less maintenance it will require over its lifetime.
Choose the Right Material
The material you choose for your front door will directly affect its performance which includes its durability, maintenance, and of course, appearance. Your material choice will impact the price of your door as well. Typically, doors are made of wood, steel, or fiberglass. They can be solid or have glass panels placed into the door. Below we will look at the different door materials you can choose from.
Wood
Wood doors are typically more costly than other doors and require ongoing maintenance and upkeep. They are prone to warp, crack and rot and will be heavily impacted by the elements. For these reasons, we don't recommend wood doors to our customers.
Steel
A steel door is both the most common type of door and most affordable. This type of door is less likely to warp or crack, and more weather resistant than wood doors. Homeowners can also choose to get a steel door with an insulated core which helps improve energy efficiency. However, they can be dented or scratched, so homeowners should keep this in mind. Steel doors can come in a smoothed or textured finish, giving it a modern or classic wood look.
Fiberglass
Fiberglass doors are the most high-performing door. They are highly energy-efficient, durable, dent-resistant, rust and corrosion resistant, weather resistant, and very easy to maintain. Additionally, they are the best-looking door, as they can have the realistic look of stained wood and come in a variety of grains, or in a smooth panel surface if you prefer to paint the door. These high-performing, energy-efficient doors are durable and easy to maintain and offer a variety of price points. Homeowners can choose from a variety of panel styles, decorative glass, and finishes. While fiberglass doors are the most expensive they are also the best on the market.
Choose Your Door Type
There are many door types you may be considering for the exterior of your home. Some of the types of doors include: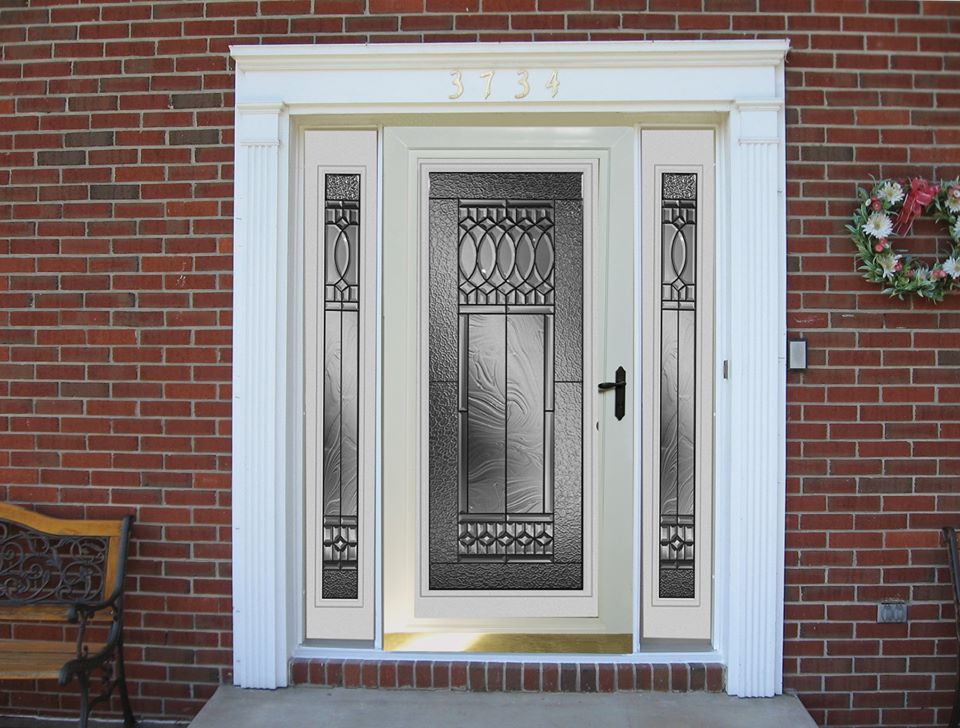 An entry door is any door providing access to your home from the outside. Generally, this is your front door and is made of one of the three materials listed above. Unified offers a wide array of durable entry doors in many styles, colors, glass options, and hardware. Making them the most customizable doors in the industry.
Practicality is of the essence when you're going with this design. Nowadays, homeowners usually like to get keyless door locks that can be operated with a code, remote control or even through their phone. This makes it easier to access your home without needing to worry about misplacing your keys.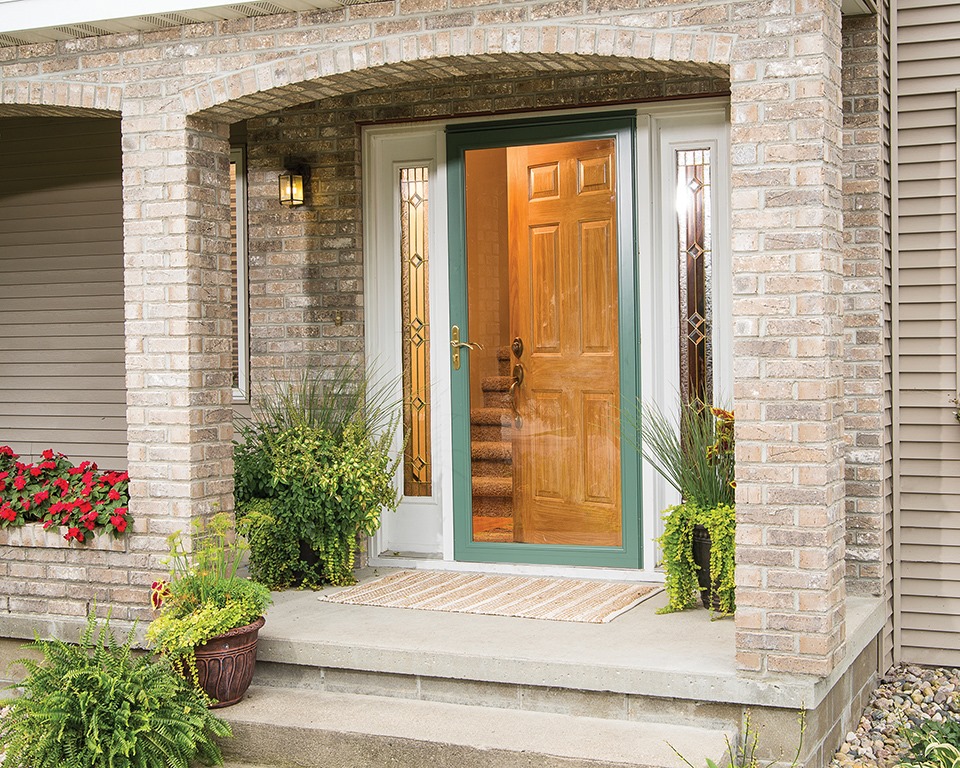 A storm door is an exterior door that is designed to allow ventilation, provide visibility, and prevent bugs from entering the home. A storm door is often used to protect your entry door from getting damaged from the elements. These doors typically are made of one large piece of glass to allow your entry door to be seen while staying protected.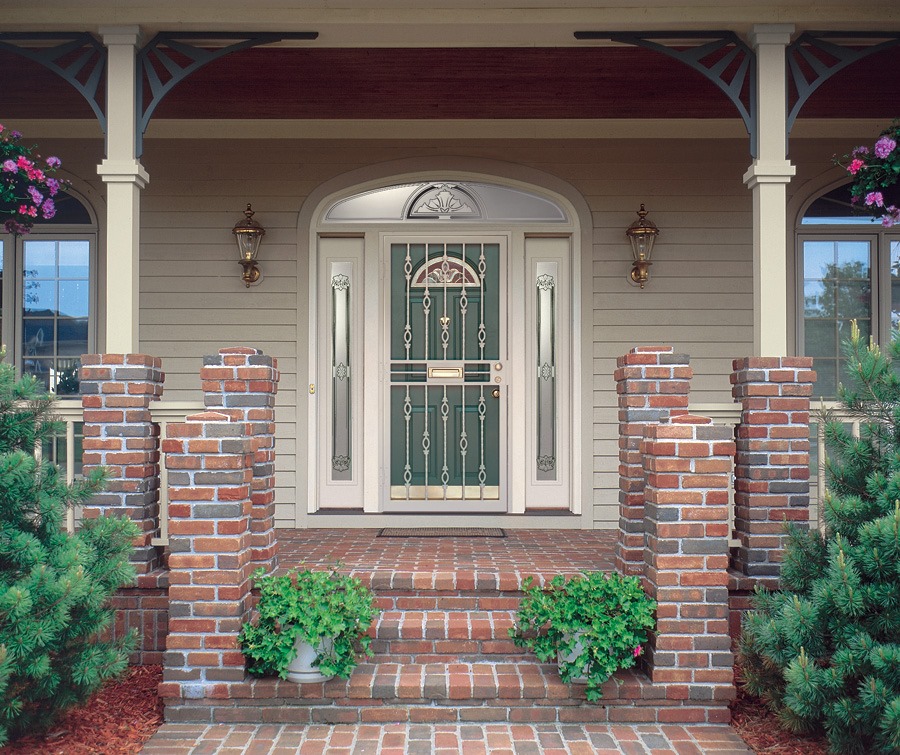 A security door is a specially designed door that is meant to better protect your homes from intruders. They are very difficult to break through or to pick their lock. Our security doors can be equipped with shatter-resistant tempered safety glass and a weather-stripped aluminum frame to keep out the elements. Usually, homeowners will have a storm door or a security door to protect their entry door.
This is a type of door that provides access to the outside, or the yard in many cases. Style choices include a glass sliding door, swinging door, French door, or folding door. These doors will be custom made to fit your home and are available in a variety of colors with additions in decorative glass, security, and hardware. You can also install kick locks, pet screens, and blinds.
Garage doors come in a variety of sizes, styles and colors. They can include glass panels or other decorative features. Unified offers our customers insulated steel raised panel doors that are durable, secure, and low maintenance.
Other Factors to Consider
In addition to the above factors, here are some additional factors to consider when choosing an exterior door:
Style
Choose a style for your doors that not only adds security and energy savings to your home, but also complements the look and style you are looking for. You can choose from a more traditional look with glass panels or choose a modern minimalistic style. Choose a door that suits your individual style preference and needs.
Weatherstripping
It is important to ensure that the door you choose performs well in the area of weatherstripping and proper flashing. A quality weatherstripping system will ensure that your new front door will perform as expected for years to come.
Size
The door of your entryway will have an impact on the door you choose. If you want a larger entryway you may need to have a door that is larger than the standard entry door. If you are shopping for a patio door, you will need to consider whether the style door you want will be adequate for the size door you need. Our team will help you determine the size door and make the right choice for your home.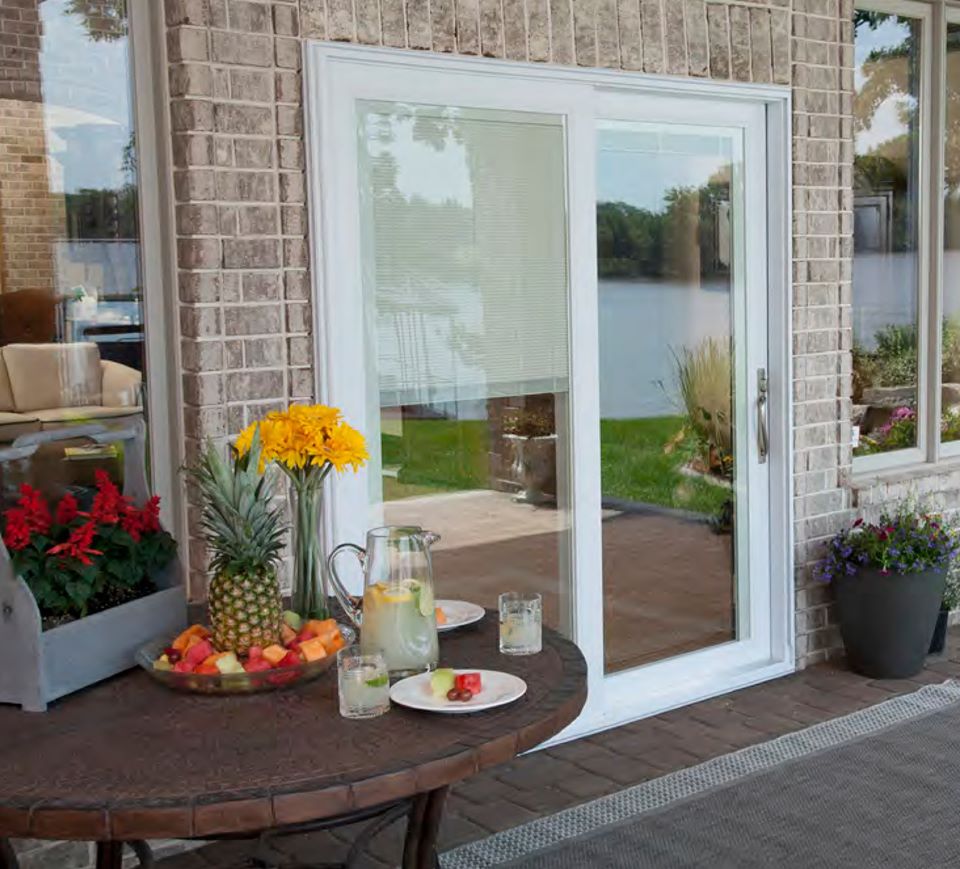 Brands We Recommend
At Unified we work with multiple door brands for your new or replacement door installations. Depending on the style and type of exterior door you are looking for we will recommend the best option for you.
Generally, we recommend the following brands to our customers:
Anderson
Doors by Andersen are known for their high-quality craftsmanship and wide variety of offerings in a variety of materials, styles, and designs. Homeowners can choose from a variety of patio doors, storm doors, screen doors, and entry doors.
Pella
Pella doors are known for their high-quality product offerings, energy savings, and wide selection of doors in a variety of type materials, styles, and designs. They offer fiberglass entry doors, sliding patio doors, hinged and French patio doors, multi-slide doors and bifold patio doors.
HMI Doors
HMI Doors offers steel and fiberglass entry doors, storm doors and security doors. Their doors are made to order so each door is custom fit for your home.
HGI
Home Guard Industries sells entry doors, security doors, as well as steel and aluminum storm doors. Their doors are both aesthetically appealing and durable.
ProVia
ProVia doors are individually customized and are highly durable, secure, and energy efficient. They offer a wide selection of fiberglass and steel entry doors, storm doors, and patio doors.
General Doors Corporation
General Doors Corporation provides our customers with quality garage doors for their home. Their offering comes in a variety of styles and colors so you can choose a custom garage door that is perfect for your home.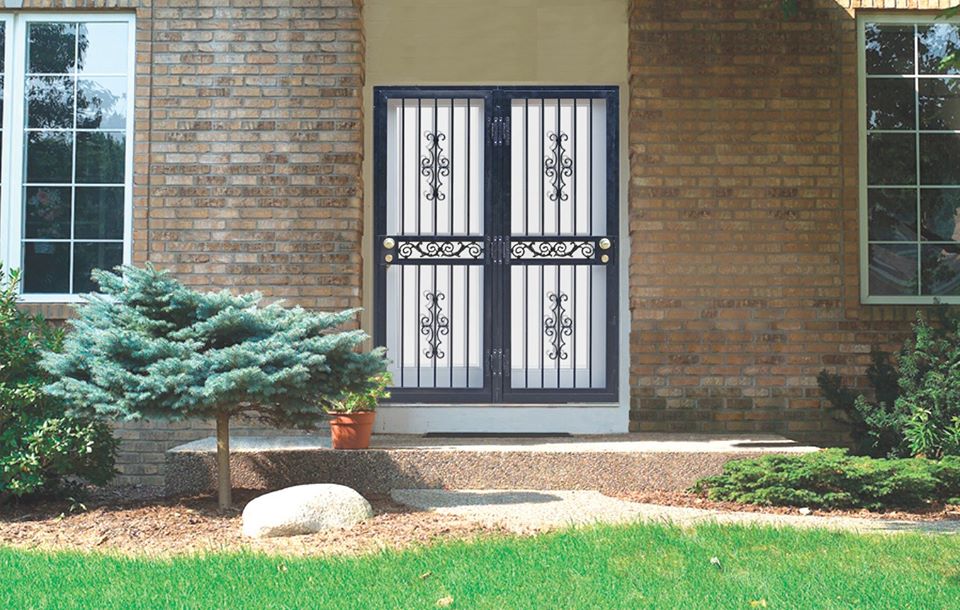 Contact Us Today For Exterior Door Installations and Replacements
Shopping for a new or replacement exterior door doesn't have to be complicated. Our team will walk you through every detail and find the right door that meets your needs and preferences for energy efficiency, style, and design. Our door installation experts are current with new door trends for every type of exterior door. All of our door brochures can be found on our website.
Contact us today for your Free Estimate, and we will help you choose the right exterior door for your home. Call us today at (888) 631-2131 or contact us online.