If you are looking to start a new project, the key to success is preparation. Whether you're just starting out or have been working in the construction field for years, there are some essential things that must be addressed before any project begins.
Taking your time to prepare well and do it right could easily make the difference between an exhausting and stressful experience and one that's organized, efficient, and enjoyable. In this article, we'll cover 6 things you need to take into account before beginning construction work. Read on for all of the details!
Consult with an Expenciered Land Surveyor
If you're planning a construction project, you must consult with an experienced land surveyor first. Land surveyors like Axiom Geomatics, for example, use their expertise and specialized equipment to measure and map land. They can identify legal property lines, locate easements, and determine the topography of the land. An experienced surveyor will give you an accurate representation of your property and help you avoid any disputes over property lines with your neighbors. Before you get started, make sure to consult with a reliable surveyor to avoid any potential problems down the road.
Get the Appropriate Permits and Licenses
Before embarking on any construction project, it is crucial to obtain the necessary permits and licenses. Failure to do so can result in lawsuits, fines, and even the halting of the project. There are a variety of permits and licenses that may be required depending on the location and type of project. Examples include building permits, zoning permits, electrical permits, and permits for hazardous materials. But how do you know which ones do you need? Consult with your local authorities or hire a professional to help you navigate through the permit and license process. Once you obtain the appropriate documentation, you can avoid unnecessary complications and delays in your construction project.
Secure Financing and Set a Budget
Of course, any construction project requires a significant amount of funding. Before starting, it's essential to secure financing and set a budget for the project. To avoid any unwanted financial problems, you need to have a clear budget plan and stick to it throughout the process. Conduct thorough research, calculate the costs of materials and labor, and anticipate any unexpected expenses that may arise. Armed with this information, you can approach lenders or investors with a clear plan and project a realistic timeline for repayment. When you secure financing and set a budget, you can ensure the smooth execution of your construction project and bring your vision to life.
Select an Experienced Contractor
An experienced contractor brings a wealth of knowledge and expertise to the table. They can guide you through the entire process, from brainstorming design ideas to selecting the right building materials. They have the skills to coordinate with different vendors and subcontractors to ensure that your project runs smoothly and is completed on time and within budget.
The right contractor will always be dedicated to understanding your vision and making it a reality. They should also have a good reputation, references, and proper licensing to ensure that your project is in capable hands. Don't rush the process of selecting a contractor — take the time to research and interview multiple candidates before making your final decision.
Plan for Potential Delays
Construction projects can be complex endeavors as they involve multiple teams, deadlines, and building codes. One of the biggest challenges is managing potential delays that may arise during the project lifecycle: rainy days, supply chain interruptions, or unforeseen circumstances can all cause delays that may impact your project's timeline.
It's a good idea to have a plan in place to mitigate these risks and ensure your project stays on track. This may involve setting aside contingency funds, creating a realistic timeline, or working with a skilled team of professionals who can quickly adapt to changing circumstances. By doing so, you'll be ready to tackle any obstacles that come your way and keep your project running smoothly.
Make Sure You Have the Right Insurance Coverage
No one wants to think about worst-case scenarios, but accidents happen, and it's important to be prepared. Before starting any construction project, make sure you have the right insurance coverage to protect yourself and your investment. Construction projects can be dangerous for workers and pose a liability risk for property owners. Having appropriate insurance coverage will be sure to protect you against any potential financial losses in case of accidents or unforeseen events.
If you don't have insurance yet, consult with a professional insurance agent to see which policies best suit your project's specific needs. This will give you peace of mind and allow you to focus on completing your project successfully.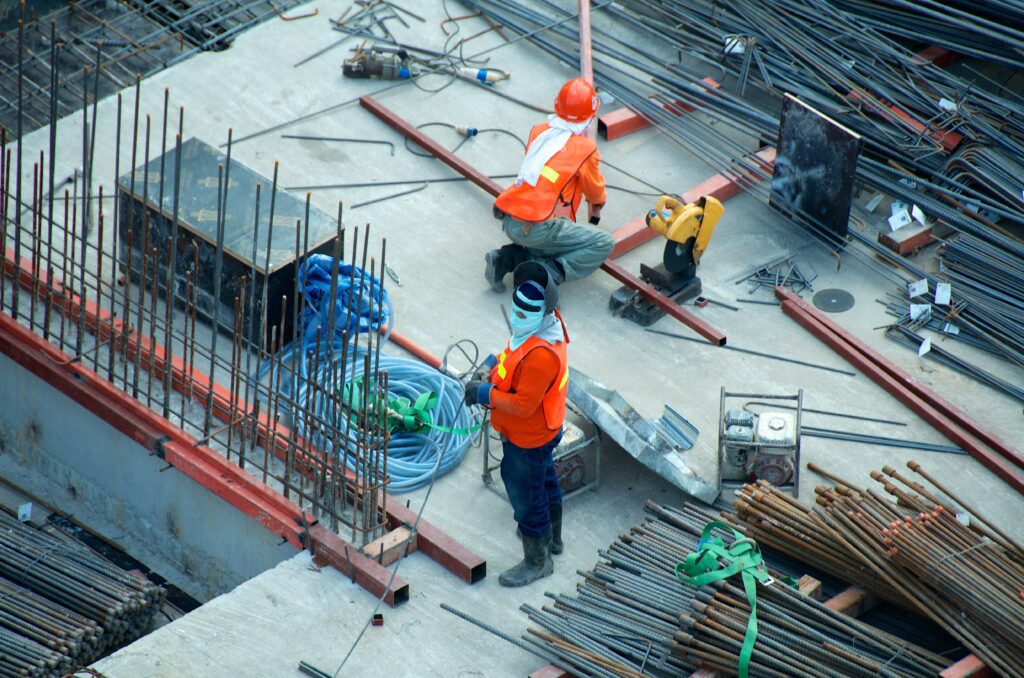 Before beginning any construction project, take the time for adequate preparation: this step will ensure your project runs smoothly and efficiently, while also minimizing any potential risks or complications. Consult with experts, secure proper documentation, set a budget and timeline, and have contingency plans in place to deal with unforeseen events. By following these steps, you'll be well on your way to a successful and stress-free construction project. Make sure you don't overlook these essential steps before breaking ground!